Paper House: Use wherever you Desire
Added Character without the Expense
To start with a paper house was used in the railroad hobby. They still are today.
The Paper House: People involved with miniatures can use them too. They have a lot to offer any scene you want to miniaturize without spending an arm and a leg.

These miniature buildings add that touch of color and somewhat realistic area to your overall outside miniature environment. Think you may want a painted, stylish building for your street scene?... but without expense?... consider these models.
Paper dollhouses usually are purchased in book form. As are displayed below in the box of products for your convenience.
The Benefits with a Paper Dollshouse begin Here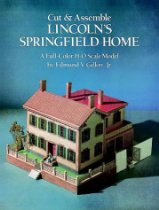 Paper Dollhouse Example.
Lincoln's Springfield Home


(Clicking on the picture to the left will




take you to that product's details.)
What the Books Consist of...
the book you chose is in full color so no painting is required

professionally drawn and created

a number of different uses - only your imagination stands in the way

sturdy and easily assembled with full instructions

many different book projects to choose from

many have a very reasonable price. Under $1 is actually possible with some selections

a number of books available have several buildings to put together so they can be used in different layouts
Considering the Purchase of a Paper Structure?
For your convenience we have provided the below product box for you to explore and educate yourself with. You can click on any product for its details. Each product usually comes with pictures to observe as you study.The search box underneath lets you enter a specific name to see if it is available.
Special note: Always read other people's reviews, they contain valuable references to the products illustrated. What if there are no reviews? Be fearless if you really want it. And become the first reviewer. State it like it is so others will benefit who come along behind you.
Always remember something can be learned from all you experience with your miniature hobby. Lessons learned will take your hobby to the next level. Onward and upward, press on...
Several pages of Paper Dollhouses Available here:
Dear Friend at the Doll House:
As an Amazon Associate we earn from qualifying purchases. So accordingly any link to Amazon opens in a new window on their site and gives us a commission if you buy. In turn it helps earn a small amount toward maintaining this site. Thank you for helping us keep doing what we enjoy.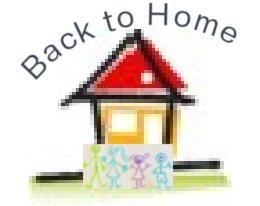 This Page