Barbie Dolls Collectibles
The Barbie Dolls Collectibles Dollhouse
Doing a bit of history of who Barbie is we have come up with some interesting points:
Ruth Handler was known as the "Mother of Barbie"
Officially made her debut in 1959 as an "adult" doll
Sales have reached 2 dolls per second around the world
She has a first and last name: Barbie Millicent Roberts
Has parents named: Robert and Margareth Roberts
Designers who have had something to do with her attire are: Calvin Klein, Christian Dior, and Bob Mackie
Some celebrities she has depicted are: Marilyn Monroe, Audrey Hepburn, and Vivien Leigh
Provokes both: Love and excitement as well as criticism and rage the worldwide world over
The search for Barbie Dolls Collectible dollhouses...
The first dollhouse for this famous fashion doll was brought out by Mattel in 1962. It was made of cardboard as a studio apartment layout. Since then the market has shown us many more examples.
These fashion dolls have for years been clothed with outfits that naturally seem to say that they need a scene to go with them.
Additional Design Topics
Designs

Structural Elements

After all most of her outfits have been of a professional nature. So a dollhouse to add to her outfits seemed a natural by-product for her.
Though Fashion Dollhouses have had one major design issue about them. They started off and have seemed to continue with sometimes flimsy, easily broken dollhouses and accessories.
Thankfully there are some with outstanding designs that last for years, on the market as well.
Worth Noting: Some sellers on Ebay have offered on occasion the above mentioned Dollhouse (Barbie's first dollhouse of 1962). Some of those products looked to have also been in surprisingly good condition considering their age. So for serious collectors Ebay is worth at least the look to see what treasures you can discover.
Search Ebay Now for Rare Deals that interest you.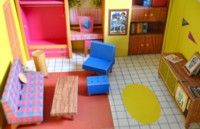 More Pages on the Web about the History of Barbie
Design Tip #7
Easy to Use Designer Tools for your Growing Designer Needs
Barbie Dolls Collectibles Dollhouses
Vintage Barbie Dolls Collectibles Dollhouses from Ebay
With this group of sample Vintage Fashion Dollhouses you can choose any particular one that interests you. By selecting the individual item with a mouse click it will come up in a window with all the particulars concerning that product. Conveniently place your bid or buy your choice today.
Collector Fashion Doll Books
Great Collector Fashion Doll Books. These will educate you as to what year you own and how to put particular collectibles together.*
Modern Fashion Dollhouses Online
The following items are select modern fashion dollhouses found online. Most are of the typical fashion doll style.*
*For your Information: Hovering your mouse over any picture above will display the name of that item. Clicking on the picture will open a new window.
Dear Friend at the Doll House:
As an Amazon Associate we earn from qualifying purchases. So accordingly any link to Amazon opens in a new window on their site and gives us a commission if you buy. In turn it helps earn a small amount toward maintaining this site. Thank you for helping us keep doing what we enjoy.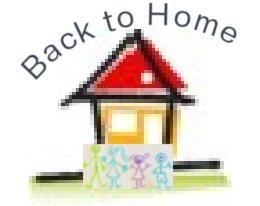 This Page