Mini Dollhouse Accessories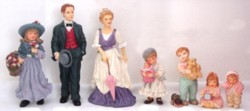 Beautiful Example of Tiny Dollhouse People
YOUR in Scale
Dollhouse Accessories.
In Scale Dollhouse Accessories. To start with your dollshouse is an expression of who you are. So why not get as much fun out of it as possible.
Sure it takes a bit of planning and patience to achieve your desired look but it is very rewarding to have stayed the coarse you've set for yourself and succeeded.
So don't just settle for whatever the "run of the mill" look is with your own dollhouse accessories. Try different ideas and techniques to get the most out of your in scale creations.
It is after all, up to you.
We know, we sometimes wish someone else would make these dollhouse accessories for us. But then they would also reap all of our rewards, would they not? Plus, end up having all our fun on top of it, too!
So start with tiny steps and plan to succeed. It will happen. You CAN have what you want. Starting here and now, let's plan what you CAN do.
Design Tip #17
Construction Made Easy ..
Another way to gain information on construction ideas you may be wanting. Is to invest in our favorite software program. Use Home Designer to get the extra knowledge you are looking for. They provide numerous videos, tutorials and online help. You can access this info on YouTube.com or conveniently from there extensive website. Either way you will be well on your way to developing the mini structural talent you desire.
Your Mini Kitchen Decor Accessories
Could you want for anything else than to have a tiny kitchen that was as imaginative and unique as a real one? And if that's the case why not include the finer details?
Accessory Topics of Interest
Every mini kitchen should have tiny details such as:
tea sets
dishes
glasses or glassware
pots and pans
baskets
and if all of the above why not food?
Some additional kitchen components include:
tables
chairs
cabinets
fireplaces
Oh to continue on your journey in this childlike hobby envisioning the most stylish scale kitchen possible. Now that would be a true labor of love for any miniaturist.
Going on throughout your mini dwelling you must include items such as:
All to be introduced to places like your tiny bedrooms. And awesomely coordinated with those cute in character beds. Begin now to imagine all the things you can do to make your little mansion come alive. Right before your eyes. Is it not the most rewarding hobby we know of today?
Introducing Dollhouse People ..
Thinking of the interior design though, what mini mansion is complete without people? They need your attention too. How's about designer clothes? Maybe even clothes that you made?
But not into your own designs? No fear there are people who love making tiny clothes just for your dolls. But still it is exciting to be able to say "I made these dollhouse accessories myself". But both ways are great of course.
Variety of Items for Tiny People include:
your scale people themselves
doll clothes, like Barbie doll clothes
doll shoes
purses
Once again as if on a walking tour of your unique mansion see things like:
chandeliers coming down from the appropriate ceiling
paintings adorning the delicate walls
lamps (that work) lighting the way to your humble abode
and books at the ready to entertain house guests as well as regulars
All told creating the details of your tiny dwelling can be the most rewarding experience of this year. We know, however, that this page has dealt mostly with mini kitchen components.
There still are topics like the:
bathrooms
dining rooms
bedrooms
tiny workshops
household library
....left to explore, so drop by often as we add more to each of these awesome categories in the days to come.
From us at-the-Doll-House.com we hope you truly enjoy your journey with us. Keep in touch, don't be a stranger, we love you to visit us often.
Special Note: On this page there are provided a number of illustrations. The ones with prices beside them you can still acquire. However if you find ones without prices those may be discontinued items. They are still an interesting study though. Plus the links to them may still be live. Study each one to give yourself more personal design ideas.
Purchase you own Dollhouse Accessories 
from our Online Toy Shoppe now!
Dear Friend at the Doll House:
As an Amazon Associate we earn from qualifying purchases. So accordingly any link to Amazon opens in a new window on their site and gives us a commission if you buy. In turn it helps earn a small amount toward maintaining this site. Thank you for helping us keep doing what we enjoy.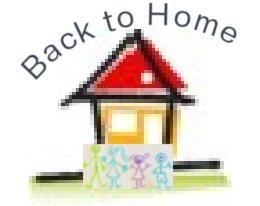 This Page