Dollhouse Miniatures: A World of Minis
Dollhouse Miniatures give Tiny Structures that Touch of Real
Mini Projects at your Fingertips. Shrinking your world into dollhouse minis would be a captivating project to say the least. Tiny items take a lot of patience but the prize is worth it.
Other Sources for Unique Dollhouse Miniatures
Porcelain Creations
Embroidery Designs in Mini
Persian Miniatures
Ever wonder how anyone could have the patience and talent to paint on a pinhead? Those amazing microscopic paintings are mind boggling. Fortunately designing in miniature isn't so complicated. Nor as stressful.
Book Featured: Painting Tiny Treasures
---
Materials List for Dollhouse Miniatures
Look in the special product box below about any book featured on this page to inquire concerning that item. Due to books being placed on the out-of-print shelf rather quickly these days some items may not be currently available. Refresh this page to make sure of all books statis. Doing a refresh or reload will help view any available selections in the product box.
Miniature Design Material include These Types:
.. and of course the list could go on and on ..
---
* Paper Crafts for your Doll House - This category includes items such as: books, magazines, art posters, photos, current and antique novels, greeting cards, newspapers, calendars, various items of furniture, crafts, toys, money, passports, holiday items, and the list we are sure could be close to infinite. It's only limit would be your imagination.
Book Featured: Miniature Books: 4,000 Years of Tiny Treasures
"Paper dollhouse miniatures are objects you assemble from paper, there are a wide variety of these available commercially and on the web.... Printables and paper minis are the property of the designer and may only be used for personal use unless you have the designer's permission." - From About.com
---

* Polymer Clay - Used for many miniature objects such as: Dolls, food, small appliances like clocks, kettles etc., brickwork, cookware, stoves, tiles, baskets, and candle-holders, to name only a few.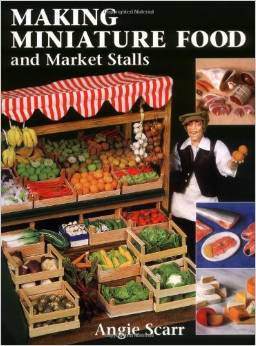 Book Featured: Making Miniature Food and Market Stalls
"Polymer Clay is an oven baked modeling compound, widely used to sculpt tiny dolls house objects and food, scale dolls and figures, and scale models." - From About.com
---

* Pewter - Any art form seems to be the order with these. Say you were wanting to place small items in your Doll House to create an artsy look.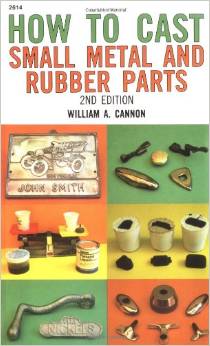 Book Featured: How to Cast Small Metal and Rubber Parts
For instance with small ornaments, wall decorations, or different accent pieces. These would do. Plus for a castle creation, there are medieval items to consider such as Knights, swords, warriors, and various period display items.
---

* Clay Sculptures - Mainly used for constructing figures. Some of the sculpting compounds used include Sculpey and Super Sculpey, Fimo, Magic Sculpt, Milliput - Silver Grey, Milliput - Terracotta and last but not least Green Putty. Sculpting has its rewards, especially if you are wanting to design your own original period figures.
Book Featured: Creating Lifelike Figures in Polymer Clay: Tools and Techniques for Sculpting Realistic Figures

"Sculpting is probably the finest art in the Games Workshop hobby. Unlike painting, you start with nothing in your hands but two strips of blue and yellow stuff, and if you have patience you will watch your minis grow steadily, from the very beginning of knitting the Green Stuff together and to the final touches."
---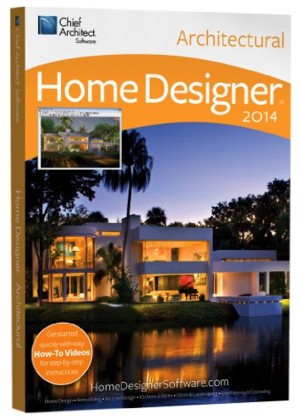 Featured Design Program of Our Choice: 
Chief Architect Home Designer Architectural
Never be at a loss again for how to design certain aspect of your dollhouse. For the outside as well as in the inside. Use all the information available at your fingertips to help you become the best you can be at design. Have the most fun designing your own miniature structures.
---

* Woodcraft - In this category we find anything from balls, blocks, books, boxes, buckets, rolling pins, wheels, school bells, to food items, etc.
Watch the video, below, on creating a wooden miniature:
---

* Resin Casting - Used to make figures for your Doll House or any object you would like to cast in miniature.
Book Featured: A Beginner's Guide to Mold Making and Resin Casting For the Hobbyist
Some compounds for casting include: AquaResin, Azbro Wax, Bondo, Castilene, duoMatrix, Epoxy, Foams, Forton MG, Gypsum, HydroShrink, HydroSpan, Latex, Magic-Sculpt, Magic-Smooth, Masterworks, Polyurethane, Polyester, Silicone, Vatican Stone, Winterstone.
---

* Porcelain - In this category you will find items like vases, dinnerware, pitchers, dolls, cups, shoes, fine china....
Watch this fascinating video of intricate artwork in porcelain:
---

* Embroidery Designs in Miniature - "Dollhouse Miniatures are fun, and anyone can do them, according to expert miniaturist Elizabeth R Anderson. Her enthusiasm and understanding of the subject have resulted in a wonderful, easy-to-follow book....
Book Featured: Beginner's Guide to Miniature Embroidery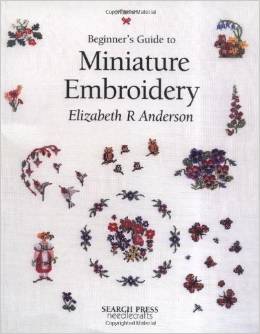 She guides the reader through an exquisite selection of samplers, flowers, fruit, birds, butterflies, figures, animals and silhouettes in a series of clear, practical projects, which are suitable for all levels of embroiderers."
---

* Also worth mentioning are Persian Minis. Tiny pictures of Persian origins are awe inspiring mainly because of the attention to detail of these mini paintings. Think of replicating one of those to include in your Dollhouse Miniatures Collection!
Book Featured: Mostly Miniatures: An Introduction to Persian Painting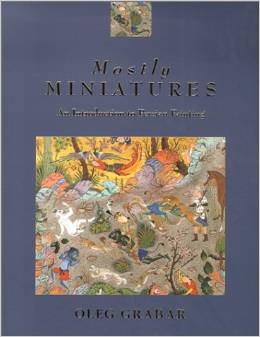 "A Persian miniature is a small painting, whether a book illustration or a separate work of art intended to be kept in an album of such works.... The origin of the Persian miniature is difficult to trace. The art form reached its peak mainly during the Mongol and Timurid periods (13th-16th century), and was heavily influenced by Chinese paintings as the Mongol rulers of Persia brought with them numerous Chinese artists to the court." - Persian Miniature History
Not that we are aspiring to be like the ancient art forms but it is possible to obtain a professional quality with the right knowledge, skills, and tools in any form you pursue. Especially where creating your imaginative dollhouse miniatures is concerned.
---
So work on your special skills to create your world in miniature choosing whatever form is comfortable and rewarding for you.
We are sure your success is just around the corner with your own unique, personal miniature creations.
Select any Miniatures Book Below ...
Dear Friend at the Doll House:
As an Amazon Associate we earn from qualifying purchases. So accordingly any link to Amazon opens in a new window on their site and gives us a commission if you buy. In turn it helps earn a small amount toward maintaining this site. Thank you for helping us keep doing what we enjoy.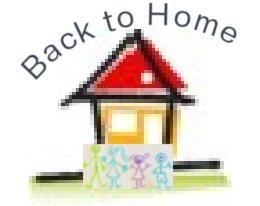 This Page