Printable Paper Dolls
an Additional Way to Gain Inspirational Design Ideas for Your Dollhouse Doll Creations
Printable paper dolls surprisingly do exist online.
Some are cute and very beautiful.
Still it is a surprise. But when a person thinks about it, I guess it shouldn't be. There is, as we know today, just about anything you can imagine, on the internet.
Where dollhouses are concerned you may get some ideas from these designs for patterns for your own dollhouse people.
Although the little people you design from them would obviously be 2D. Of course, if you are gifted in this area, only you know what you can create from seeing any pattern. The sky's the limit for some folks.... You may have a 3D figure as your goal.
So whenever looking at any item think in terms of what can this do for my dollhouse environment? And always realize that any pattern you see usually can be miniaturized using your own imagination as a guide.
As well, always implement your own uniqueness into what you design to help make the new ideas completely yours of course.
Problems with printable paper dolls online ? ? ?
You may find a lot of links that are dead. So your quest for such items can be one of frustration at times. Especially if you plan a fun time for you or your children on the spur of the moment.
There is a lot of information here about these kinds of designs online. But like I said some links are not complete. Your time ends up being spent in the mere act of simply finding the doll you want to craft. That's not even considering the making of the printable paper dolls themselves. Nor the time that it will take to accomplish that act.
However, there are numerous sites online that you can print out a craft project for you and your child for an afternoon of fun and crafting. But these do take some time and patience, like I said, to locate.
But, yes I am one who loves to end frustration to start with.
For my own personal preference I would rather plan a day for me and my kids. Find the printable paper dolls well in advance. Or, order the items from Amazon and then when your items arrive in the mail, gather the little ones together and proceed from there.
That way your kids are pleasantly excited about their special day and you have some leisure time in advance to plan. That way the odds of having a successful time of fun and crafting dramatically increase.
From that point on, you have workable knowledge of what you need for all the children to have a good time.
Plus you can always make it a time when your kids can have their friends over and participate with them. Then you have turned the time spent on this project into a small reward for you and everyone involved as well.
Some super stationery doll books to review:
(Click on any picture to view full details.)

Fabulous Book of Designs
is a well put together book provided by Amazon. The reviews and ratings are very positive. They state that it is a great book for travel and the clothes stay on the designs better than any toys that were had by the parents, as youngsters.
Sounds like a great one to get for any child actually.

Fancy Nancy's Perfectly Posh Doll Book
is for someone it sounds by the reviews with patience and time on their hands as the contents have to be cut out by scissors. Oh well it would seem that in this case
it pays to read the reviews of all books and merchandise.
Special Note:
Never forget about Amazon's review feature concerning any merchandise! People who have bought items ahead of you have left footprints in the sand so to speak. So always read as much as is provided about your future great deals before you buy them.

Authentic Shirley Temple Designs and Dresses
is a book for collectors but kids of all ages will also enjoy it. The doll and her clothing are very realistic and lifelike. So take your time and make this book a learning time as well as play for your everyone involved.
Introduce them to Shirley Temple.

Medieval Costumes of Paper (History of Costume)
is a great teachers aid to demonstrate clothing of past eras. These toys are very versatile in what they can provide. You can use them for entertaining little ones, in your dollhouses, to imitate styles
and much more.

Six Little Steppers Designs
is an adorable little book. Even though it is another one you have to manually cut out with scissors it's loaded with enough items for the 7 toys that it contains. So cute are they that most people really forgot about the work involved and
still raved about the book.
All of the books listed here are look inside books on Amazon's main site.
Whether you choose to enjoy printable paper dolls as you always knew them in book form or as printable paper dolls online I am sure they will simply add to your current on-going dollhouse adventure.
Keep positive and always eliminate all frustrations. When at all possible: Cut to the Chase!
Dear Friend at the Doll House:
As an Amazon Associate we earn from qualifying purchases. So accordingly any link to Amazon opens in a new window on their site and gives us a commission if you buy. In turn it helps earn a small amount toward maintaining this site. Thank you for helping us keep doing what we enjoy.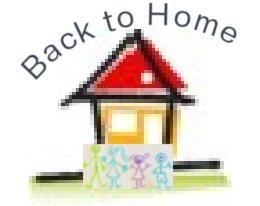 This Page