Metal Dollhouses.
A Rare find These Days...
Metal dollhouses. We definitely do not think of metal for dollhouses any longer. Today we envision homey types made of wood. Or some other material more creative...
(Clicking on any book pictured above will tell you about each featured selection.)
Regarding the book entries above: These selections have been chosen especially for their information concerning collectible dollhouses. "Tomart's Price Guide to Tin Litho Doll Houses and Plastic Doll House Furniture" in particular has been selected to accompany the topic, metal doll houses, discussed on this page. All selections have excellent customer reviews.
Adventuresome Metal Dollhouses take the Scene
It would seem that the first metal houses of the 1950s originated from ideas used in dollhouses constructed in the 1890s. That being, they somewhat resembled the earlier lithographed models of that previous era.
A typical characteristic of a metal dollhouse was that it was constructed of mostly metal and sported the traditional accompanying plastic style furnishings. Today they are real collectors items.
Most of these style of dollhouses were what some have deemed unimaginative. However to most dollhouse lovers any dollhouse looks quite unique and worth the time to investigate further.
Though relatively conservative in nature they do hold an interesting appeal. Truly the ones illustrated by McKendry Metal Dollhouses Page are anything but dull and boring.
Wow what a Metal Dollhouse!
Click over to McKendry's Pages...
see for Yourself...

"To a certain degree, the six-sided, one storey steel dollhouse by the Eagle Company of Montreal, Canada, was a more advanced design than Marx's popular Colonial houses.... Illustrated... is the earlier version (a later Panorama House, boxed with bilingual text, with a different colour scheme and decor was also made). Both contained small plastic furniture but here the house is furnished with a variety of American and British plastic, wood and upholstered pieces from the 1950s and '60s in 1:16 scale. A compatible garage by Eagle is also shown. The house is very modern in appearance due to the flat, six-sided, tiled roof with skylights. Although centrally planned houses have existed for a long time, this interpretation has a definite mid 20th century stamp with its geometrical purity." Quote from McKendry Dollhouse Pages
Some General Attributes of Metal Doll houses:
inside designs and basic architecture left little for imagination
descendants of lithographed interiors of the past
these metal structures could easily be damaged by dents and rust
most of these houses are stamped by the creators so identifying who crafted them is less of a problem than with other houses from today's antique lines
often thought of as conservative where other types of models are concerned
best places to purchase a metal dollhouse tend to be at auctions or places online such as EBay
Prices range between $15 to $300 to much more. Depending of course on the age of the item and what you are after.
Estimates taken from EBay at the Time of this Writing.
Proceed from Dolls & Bears to Dollhouse Miniatures to Houses Category Listings.
Dear Friend at the Doll House:
As an Amazon Associate we earn from qualifying purchases. So accordingly any link to Amazon opens in a new window on their site and gives us a commission if you buy. In turn it helps earn a small amount toward maintaining this site. Thank you for helping us keep doing what we enjoy.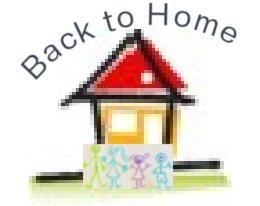 This Page