Barbie Doll Houses Exposed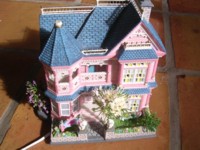 Barbie Doll Houses should be as Imaginative as You are.
Barbie Doll Houses should be as Imaginative as You are. Surfing the internet we have come across some creative ideas concerning your fashion doll's living environment. And there definitely seems to be no shortage where accessories and clothing are concerned.
Dollshouse Kits Missing in Action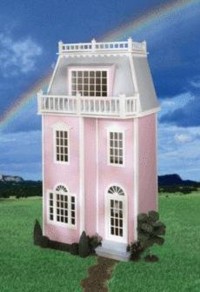 However, concerning building kits, it is the tendency to NOT come up with many online at all.
You want the model you choose to be attractive, entertaining, and creative for you, as well as safe for your children. Depending mostly on who you intend your dollhouse for.
It is our opinion that large scale dollhouses made of wood, or similar building material, that actually fit your fashion toys are cumbersome and weighty. Therefore many companies are not offering to sell this kind of kit online. Mostly because of the cost in shipping.
Many consumers would object to the costs of shipping as well, not just manufacturers. A wooden mansion may be produced locally by an artisan in your area for a more acceptable outcome.
As well wooden models tend to be made and sold more commonly for 1:12 scale structures in general.
Doll's Home Plans
Our suggestion would be to adjust any miniature plans you find into playscale. But when taking this route these kinds of plans may need to be adjusted by an architect for them to actually function as they are needed to.
Perhaps with that concept, though, it would be just as simple to pay for the freight if you happened to find someone willing to custom design a dollhouse for you. Wherever they may be located.
However if you do decide to adjust the plans you find, yourself, try making a mock up of it first in something like bristle board.
Visualize it as the real thing and measure and adjust to your heart's content. Then make the real house once you are satisfied with your results.
Design Tip #7
Easy to Use Designer Tools for your Growing Designer Needs
Free Dollhouse Plans
Here we have found two designs for free online, that you can use to build a doll's home with. And also practice with. Like we stated earlier, adjust the measurements to accommodate any fashion doll.
Measurements For Barbie Doll Houses.
Generally the playscale ratio is 1:6 or every foot equals 2 inches. So if you wanted to miniaturize an 8 foot wall it would work out to 16 inches or 1 foot 4 inches.
The Modern Dollhouse
More Fashion Doll Ideas
Other interesting Barbie Doll Houses Categories Include:
FashionDoll Clothes
Dollhouse Accessories
Modern Barbie Doll Houses tend to be made of a light weight material such as plastic.
For collectors this type of material may seem somewhat unattractive. At least to this observer it would be. Many of the plastic models do not have realistic accommodations. Plus some seem to lack a proper roof.
Seeing as Barbie is such a famous icon one would assume that there would be scads of living environments for her to entertain the most affluent collector. However this is definitely not the case.
At-the-Doll-House.com will definitely be keeping our eyes and ears open for possible solutions for this design issue.
Experiment with Different Layouts for your Dollhouse
This next idea lets you position different pieces of furniture. Plus it is simply fun to fashion the pieces regardless of whether your aim is to build an actual dollhouse or just while away a few minutes online or on your tablet or iPhone. There are a number of design apps you can install on your personal devices that can help you design elements for your miniature structures. So do a search of apps for real life designs and enjoy placing furniture and imagine what you can do in mini. One such app is Design Home by Crowdstar Inc.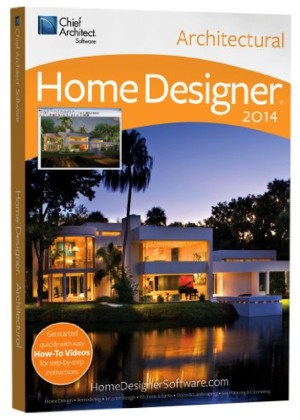 Featured Design Program of Our Choice: 
Chief Architect Home Designer Architectural
Never be at a loss again for how to design certain aspect of your dollhouse. For the outside as well as in the inside. Use all the information available at your fingertips to help you become the best you can be at design. Have the most fun designing your own miniature structures.
Dear Friend at the Doll House:
As an Amazon Associate we earn from qualifying purchases. So accordingly any link to Amazon opens in a new window on their site and gives us a commission if you buy. In turn it helps earn a small amount toward maintaining this site. Thank you for helping us keep doing what we enjoy.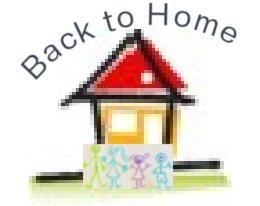 This Page