Best Dollhouse Action Plan
 A Real Life Dollhouse Action Plan 
Step #1:


Reconnect with Hobbies/

Ideas in your Earlier Years..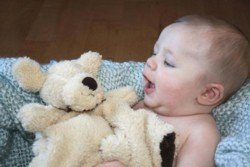 Your own Dollhouse Action Plan. Learn to use all the artistic characteristics you have acquired until now or as a younger person in developing your dollhouse hobby. Then take your own interests and ideas to new heights.

Travel back in time. Back to a time when things were not as complicated and, yes even, care-free. . . .
Brian said: "I've been using Home Designer for a few years now and am continually impressed with the program and the company... this is a fantastic tool for planning and visualizing. I love the ability to quickly design something out in the program and then go to the various 3-d views and overviews. The extensive object library (furniture, plants, appliances, etc) lets you browse for things and quickly drop them into your design. Don't expect to create a masterpiece in 10 minutes as there is a learning curve with the software (any software that is powerful takes time to learn). However, they never stop adding tutorials, wizards and other resources that can get you up to speed quickly..."
Quote from Amazon concerning Home Designer which we use exclusively for our doll house designs. And so can you.

Relive your own passionately creative moments in mini.
Step #2: 


There is No Wrong Way to Express Your own Ideas..

Because not everyone works the same way, there are no wrong ways to express your ideas in this miniature world. All people have their own creative beginnings. And, we are sure you have yours where a dollhouse action plan is concerned.
Make a Mini of
Your Favorite Magazine
That's right in very few steps shrink your favorite magazine into any scale you want. Read More...

Although you may see an item crafted in a particular manner, never imagine your own creative efforts unworthy. All anyone can do is try various miniature techniques to achieve their goals. Together let us help you build your treasure one room at a time.

Crichton said: ... I am not an architect, nor do I ever plan to use this software to make any actual home or home improvements ... I just love to make house plans and look at the results with the software's cameras. For that, this software delivers ...
Quote from Amazon concerning Home Designer which we use exclusively for our dollhouse designs. And so can you.
Step #3: 


Explore our Doll's House Information From..
Live Out Your Dollhouse Dream
Today Designing your Own Plans
What better time? Travel into this amazing journey now ...
Step #4: 


Your Doll House Experiment. Just to Get you Started..

Begin 1st Experiment. Click for a larger view. Study each room.

Beginning today, study the room designs to the left in this page section. Ask yourself plenty of questions as to how you can create a dollhouse action plan. Next miniaturize what you see in each picture. Then set up a your best dollhouse action plan to help you stay focused.

The layout on the left is set up to depict a household environment. So the choices are on purpose. There are 10 room layouts in total.

This simple exercise will seed your creative zeal for future design possibilities. Put your imagination to work and you will be pleased with what you come up with.

It really is not hard to design items on your own. You just think it is. Once you begin
exploring what and how you can do things you will never think your own ideas are common place again.
In fact you will quite possibly be guilty of inspiring others to reach for their own designer capabilities. So press on and do not get discouraged with your efforts, they will improve.

Start your Doll's Mansion Room by Room
... Mini Process to Begin ...
When all is said and done .. Use your talents to relax and enjoy life.
Step #5:


Your Personal Invitation to Join us in Mini..
R E M E M B E R -- You are Invited!
to take part in our online quests to
design and create your own mini world.
Current Special Offer
Our 1st Completed Fully
Furnished Doll's House
So .. Come on In .. Pull Up a Miniature Chair ..
and Get Comfy .. as We all Explore This ..
Oh so Enchanting .. Miniature World ..
Together!
Today's Featured Dollhouse Specials
Your Dollhouse Deals Today . . .
Dear Friend at the Doll House:
As an Amazon Associate we earn from qualifying purchases. So accordingly any link to Amazon opens in a new window on their site and gives us a commission if you buy. In turn it helps earn a small amount toward maintaining this site. Thank you for helping us keep doing what we enjoy.
This Page