Modern Living Room Designs
for your Mini Mansion
Your Modern Doll House Living Room Designs
As your doll's living space takes shape you begin to realize that just about anything can work in your miniature environment.
So don't limit yourself to what you have seen already done by others. If your living room designs seem a bit out of the ordinary, whatever you do, do not despair over that fact.
Simply allow yourself the privilege of being original and unique and always rejoice in your own creativity.
There is, as they say, no one like you.
So your doll house living room designs should be expectantly no different.
Rooms Depicting the 1950s and 1960s
The decor of this decade is simple. They can be decorated in the post-war style. The fashion of that day was one of having large living room picture windows, plain doors, gas convector heaters, and fashioned in the latest styles.

As always once you start with a particular style and furnishings... stick with one main choice of style format throughout your living spaces no matter what.
This way you will always wow the people you show your collection to.
The wow factor is one of your rewards for having created what you want anyway. So don't switch from design to design whatever you do. It all will look sensational in the end if you stick with it.
Choosing Colors and Patterns from any Era
Choosing the right colors and patterns for a set era should be done with care. You of course want to create something that can and will be passed down through your generations, in your family network.
You know in the 1950s and 60s... if this is indeed your choice of decor... this is one era at least that does lend itself to choosing different pieces of furniture.
Basically it was an era where if the family could not afford to renovate, which was the case in a lot of homes at that time, then you would find new mixed with old because of the times.
"...people could not afford to completely re-decorate and furnish in the new style so modern wallpaper and a new 'free-form' coffee table might be found with the old upholstered living room suite, perhaps disguised with new covers in a modern print." Quote from Making Dolls' House Interiors: Decor and Furnishings in 1/12 Scale by Carol & Nigel Lodder.
So if you do tend to want to mix eras this may be one particular era you can get away with, by mixing and matching and still come out able to say this is my mini mansion from the 50s and 60s.
This is a great idea for those who do purchase items just because they thought it was cute....
One of my own habits.

With your living room environment you will find it easy to get caught up in the excitement of choosing those "just right" furnishings, wallpaper, flooring, curtains and small accessories.
Determine now that you will have this mindset: My choices are wonderful... and as I build my dollshouse, it is truly taking shape one room at a time.
The following pictured Four Living Room Furniture Sets are examples of what you could find available on our Toy Shoppe Online. Click any picture for names and suggestion details today.

Living room designs for your doll's home don't have to be complicated.
It is a basic skill I teach here At the Doll House, for instance.
One of the simplest methods of designing for your tiny collection is to look about you in real life and miniaturize what you see.
If you feel you do not have the talent necessary to miniaturize all you see in your own life here's what I suggest.
Make a basic outline of the living room you want to copy, where to position the furniture, then with this in front of you begin choosing the furniture you want from a good supplier.

Dear Friend at the Doll House:
As an Amazon Associate we earn from qualifying purchases. So accordingly any link to Amazon opens in a new window on their site and gives us a commission if you buy. In turn it helps earn a small amount toward maintaining this site. Thank you for helping us keep doing what we enjoy.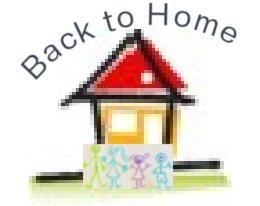 This Page