Castle Dollhouse. A Royal Knight's
Storybook Adventure in the Making.
An Enchanting Castle Dollhouse can be your next creative miniature in the making. If your dreams include this kind of building project nothing should be considered out of your reach. Imagine the stately structure you will have to dive into. The creative force goes on and on. Until you finish with the prize you have sought.
Medieval Scenes of the Highest Quality
In keeping with a fortress and knight scene, your castle dollhouse will have to be of the highest quality if your aim is to be authentic.
When you think about it, what Royal Knight ever lived as a pauper? Pauper: a person destitute of means specifically, one who receives aid from funds designated for the poor...
Also remember the more stately the structure, the more elaborate the furnishings you will require for it. But everything you need is available for you. In books of every style and type, people have gone ahead of you to supply your need for this quest.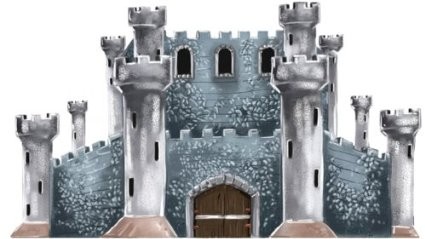 Listed below you will find books
to help in your Mini Fortress Creation:
Each of these Selections will open in a new window for your convenience. Some are outstanding deals we are excited to pass on to you.
The more you study your choice in dollhouses, the better your miniature efforts will be. Plus there are so many good books on the market today to supply your every need. These listed here are by far just a drop in the bucket, so-to-speak. All are 4 and 5 star rated.
The Problem that Arises with making an Authentic Fortress
Additional Design Topics
Designs

Structural Elements

There doesn't seem to be any realistic examples on hand to imitate. All examples are for children and not for avid collectors. Most of the best ones around are featured in museums or by collectors that do not openly display them. Therefore if you do not happen to live in the area or do not possess a book on the topic then you are unfortunate.


No adventuresome kits seem to be available. You may even appear to be the only one wanting this item therefore stores are not carrying them. You know... the demand and how popular an item is... gets you every time.


Creative castle dollhouse plans are on the scarce list too. Like stated above they are rarely asked for so it's the same old story...
The best hope there is in all this, is YOU! If you desire something enthusiastically enough THE SKY IS THE LIMIT ! Never give up on your own ability to create what you, yourself feel you want. So what if no one else has done it before. You Can.
For People who simply want a Castle Doll House for their Child
We realize that in the quest for a Castle Dollhouse there are those that do not want a super fancy miniature structure. So now we will focus on a free plan just for you:
---
Design Tip #10
Wall Designing made Easy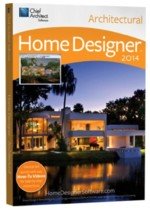 There are a couple things to notice as you draw a wall.
The wall's length displays in two places: above the wall and in the Status Bar at the bottom of the screen. 
Wall angles are restricted to increments of 7.5° when Angle Snaps are on. Select Edit> Snap Settings> Angle Snaps and make sure they are turned on for this tutorial .. Quote from Home Designer User's Guide
---
Castle Dollhouse Products
Study the following castle products for even more clues about building your authentic mini fortress today.
There are ample selections for your children included here as well. Lots of fun for the young and the young at heart.
Castle Structure Dollhouses
Dear Friend at the Doll House:
As an Amazon Associate we earn from qualifying purchases. So accordingly any link to Amazon opens in a new window on their site and gives us a commission if you buy. In turn it helps earn a small amount toward maintaining this site. Thank you for helping us keep doing what we enjoy.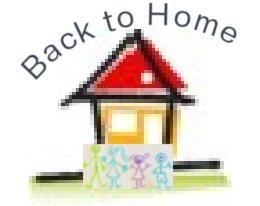 This Page