Welcome to Our Dollhouse Site Tips Page

Dollhouse Site Tips
These Dollhouse Site Tips are provided for your convenience.
If you need to know something about our site you can look here. If it is particularly important you will find it here. If you do not find what you desire with these dollhouse site tips you can always contact us here to voice your concern.
About Search Boxes
connected to

 Product Boxes

For instance...

Specifically the Search Box just under the Log Dollhouse box (our example) of product information:
You will not be able to search our entire site from this area. This box only searches within the Log Doll House (our example) category on Amazon's site in a new window. For any other search put your keywords in the box at the top or left area on the page. These two places will give you site wide results.
You will return to At-the-Doll-House.com's home page by clicking on the links with that name.
Click on any item pictured for more information about that specific product.
An Important Note...
You obviously have gotten to this page by clicking on the link "Check out this information block for a word about the above Search Box..." Simply substitute that product box's category where the word Log Doll House (above) appears.
Guidelines for Submissions
This info should be related to the topics of the particular page you are submitting to. Such as, but not totally restricted to the below ideas:
simply introduce yourself


projects you have developed and are on the go at the moment


past structures of interest to you and other miniaturists


miniature ideas whether in production or not


dollhouses you have made


doll house or craft business


how you've worked in a business you're passionate about that would be complementary to our audience


type of business you are presently pursuing


what is your best online experience as a customer or entrepreneur


what is your worst online experience


have you had it with working online and the why


children may participate with parents permission and watchful eye

It will have to pass my inspection though. Thanks in advance for your contribution.
Dear Friend at the Doll House:
As an Amazon Associate we earn from qualifying purchases. So accordingly any link to Amazon opens in a new window on their site and gives us a commission if you buy. In turn it helps earn a small amount toward maintaining this site. Thank you for helping us keep doing what we enjoy.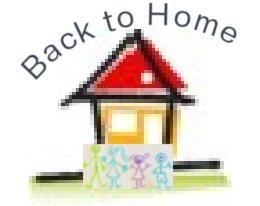 This Page