The Cardboard Doll House


The Cardboard Doll House has been around forever. 
Composition board was one of the first substances used in the creation of dollhouses in the first place. Many were made of this very light weight material resembling cardboard. They were made this way so as to fold and fit nicely into a box for transport.

Famous Composition Board Mini: Barbie Dream ..
Additional Design Topics
Designs

Structural Elements

Barbie's Dream Mansion of 1962
Of course Barbie would be the first to have one of these style houses. In 1962 it was an easy way for any child to have her own dollhouse. No wonder they called it a dream. Maybe it really was for the child who received it.
But since then manufacturers have continued to use this light weight material for the creation of parts of dollhouses and even to structure the entire miniature dwelling.
Although light weight they do have one major drawback to them - they don't last as long as better built dollhouses. That being an obvious fact as well.
One of the chief reasons for using composition board in dollhouses was that it made and makes the piece created easier and less expensive when shipping. Also it keeps otherwise overall prices lower than for other models.
Read more about the most famous Cardboard Doll House: Barbie's Dream Mansion of 1962 by Mattel.
Some featured examples of Composition board Minis:
Krooom Eco-friendly Recyclable Reinforced Cardboard Doll House - Dylan Fire Station
Fully foldable and completely flat in its package.
No Tools Assembly.
Waterproof coating.
Meets standards of moisture-resistance.
All graphics are applied with the highest quality printing.
Made of reinforced composition board recycleable material.
Very strong and sturdy.
Environmental friendly.
Free from hazardous substances.
This is an example only.
Corrugated board withstands top and side pressure, is crush resistant and has a high burst strength. It is impact, drop and vibration-resistant, yet light in weight. Quote from Amazon
Cardboard Doll House
"I bought two of these dollhouses for my daughters for Christmas. They have absolutely loved them. They have spent hours coloring and decorating them. They are now completely finished, and now my girls play with them every day. It turns out these dollhouses are the perfect size for polly pocket dolls." Quote from Amazon
RoseArt 3D Create 'n Color Playhouse
"Build! Color! Play! with the RoseArt 3D Create 'n Color Playhouse. This easy to assemble corrugate Dollhouse that measures 18 x 21 x 9 inches includes over 70 accessories to decorate your mini mansion. Over 50 color-your-own stickers! Over 10 dimensional printed furniture items! 5 fun standing characters! 2 Mini glitter glue tubes and 8 Washable markers!" Quote from Amazon
Box Creations Corrugated Play House
Includes 4 markers for decorating
Double lock tabs for extra stability and strength
Folds down for easy storage
No sharp edges
Strong 32ECT board for extra durability
11 month old Loved it the Moment he saw it! Quote from Amazon
Your little one will love these houses as well !
One point - they are a great "starter" dollhouse. Just think, if something goes wrong with these you are not out a lot of money. You could even purchase one just to teach your younger children how to properly play with a dollhouse.
Yes... Well before the bigger better home is bought for them.
Design Tip #10
Wall Designing made Easy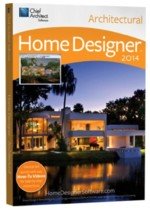 There are a couple things to notice as you draw a wall.
The wall's length displays in two places: above the wall and in the Status Bar at the bottom of the screen. 
Wall angles are restricted to increments of 7.5° when Angle Snaps are on. Select Edit> Snap Settings> Angle Snaps and make sure they are turned on for this tutorial .. Quote from Home Designer User's Guide
More Cardboard Dollhouse Structures
Dear Friend at the Doll House:
As an Amazon Associate we earn from qualifying purchases. So accordingly any link to Amazon opens in a new window on their site and gives us a commission if you buy. In turn it helps earn a small amount toward maintaining this site. Thank you for helping us keep doing what we enjoy.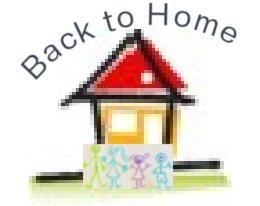 This Page