Your Dollhouse Building Plan Checklist

An Intricate Dollhouse Building Plan Outline
Decide what to do first, second, third, etc...
Go to Printable Checklist here.
 Start by listing the large jobs. Work down by rooms to smaller projects.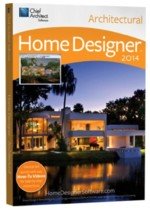 Design Tip #17
Construction Made Easy ..
Another way to gain information on construction ideas you may be wanting. Is to invest in our favorite software program. Use Home Designer to get the extra knowledge you are looking for. They provide numerous videos, tutorials and online help. You can access this info on YouTube.com or conveniently from there extensive website. Either way you will be well on your way to developing the mini structural talent you desire.
 Take action and begin.
Plywood in various widths
Specialty wood for detailed areas
Special items such as miniature hinges, fasteners and such
Nails
Glue
Windows
Doors
Anything else you think you need prior to starting.
 List good books and websites to aid in helping along the way.
Teach Yourself How-to Design a Dollhouse Building Plan
Then Try Some Great Projects


 Decide on colors just like for a real house.
Obtaining an artists color wheel may aid in visualizing what colors go well together. It may also keep you focused on choosing colors for your particular house theme.
 Choose a furniture design or designer for your dollhouse building plan.
This is where your own tastes and preferences come into play. Remember your choices make your project individual and unique to you. So never throw away your own creative bend. This is your doll's home after all.
What will each space contain? Depending of course on the room.
For the Living Room

couch
television
chairs in whatever style
coffee table
entertainment system
lamps
display stands

For the Kitchen

kitchen table
chairs
cabinets
center island
stove
refrigerator
dish washer

For the Bedrooms

beds
dressers
cosmetic table
trunks
bed table
closets

For the Laundry Room

For the Dining Area

dining table
chairs
buffet for good dishes

For the Bathrooms

toilet
bathtub or shower or both
sink

For the Study

desk
chair
bookcase
filing cabinet

For the Recreation Area

couch
armoire
television
exercise treadmill
Choose how much detail to include
(e.g. will there be paintings on the walls? etc.)
hangers in closets
towels
food
videos
linens
dishes
lamps
paintings

handcrafted items
baskets
ornaments
books
magazines
stuffed animals
etc...
 Draw up a budget for your dollhouse building plan.
In drawing up this design both big and small projects will have to be worked in. Assign yourself a budget for your overall construction project and purposely calculate staying within it. The dollshouse hobby can be as inexpensive or expensive as you make it. So stay within your comfort zone for spending and you will come out a winner for sure.
If need be, do every room separately. If you are one who is desiring to do it all, it helps to see smaller pieces than enormous ones. Setting up your pricing format by room will help take your mind off the over all total.
Then schedule doing each area over a period of time. In this way your efforts will not seem so, all consuming and even be, ever-changing and always entertaining. This will enable you to be always working in different areas. Never bored with your current construction projects.
 Decide on who to assign projects to.
Is there a special child or grandchild around who would love to help you? Let them if possible. It will be fun for you and them. Make them a gofer or other job helper. Make their position important to you.
Above all think of this as your own tiny mansion. You're going to love the process as you advance in your dollhouse building plan. Enjoyment is the best benefit of creation. So never start without your share of it onboard. It will make the outcome that much sweeter.
Go to Printable Dollhouse Building Plan Checklist here.
Dear Friend at the Doll House:
As an Amazon Associate we earn from qualifying purchases. So accordingly any link to Amazon opens in a new window on their site and gives us a commission if you buy. In turn it helps earn a small amount toward maintaining this site. Thank you for helping us keep doing what we enjoy.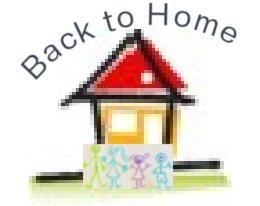 This Page