DeMystifying Scale Models
Understanding Scale Models Info removes any Mystery
In Scale Models. Getting the Best Results!

Example: 1:12 Size
Are all your measurements in sync in your entire dollhouse?
(Throughout this article you will find links to different book references to help you find your way in this sometimes confusing area of scale models.)
So are your efforts with your dollhouse producing your desired outcome?
Basically if you want to succeed all your measurements have to be in the same size range. Unless of course you happen upon some items that may suit for various sizes. There are those available.
As I always say, also: where miniatures are concerned, all something has to do is look the part. After all it is just so tiny in some cases, who would expect it to function. Therefore because of it's size, in this scenario it does not require that every piece actually work.

Example: 1:24
Scale Models
That said however if you can create a working piece in the size you wish, go for it.
There are those among us that have those talents. Talents that when they see something they envision it to it's fullest capacity. And yes how we do admire those particular individuals.
Suggested Book to Checkout:
Scale Models include but are not limited to:
1:144 - Used in producing pieces for mini armor. Generally we see these sizes in wargaming models. Very small indeed. However, people have done amazingly artistic work even smaller than this.

I don't know about you... but too small, is too small for me. It may be too much for my own sanity. But to each, his own. And kudos to you if you are just that talented.

Example: 1:6 Playscale

1:72 - Used in making model aircraft. Where 6 feet, an entire average man's height is 1 inch. Wow. Small but not too small. I myself am beginning to visualize this size. Are you? 30 feet would work out to 5 inches. But still I'd have to pass... Unless of course I was working on a model for "inside" my dollhouse... Now that's an idea!


1:48 - Known particularly as "O" size and used in pieces for airplanes or model railroads. 1 inch equals 4 feet.


1:32 - At one time in toy creation history it use to be thought of by manufacturers as the standard size for miniatures. Used in the making of trains, autos and soldiers.


1:24 - this category houses many die-cast toy vehicles both for collecting and for play. Many adults as well as children love these kinds of miniatures. You can find just about any make or model of car in this category as well as some tractor trailer units. Very close in size to the European G - used in model railroading to configure this narrow gauge.
There are many more scale models available today. Both in standard and in metric measures.
Just looking at different information online and you get that definite idea. All it really takes is someone with a spirit of creativity and something knew in the line of miniatures can emerge.
Suggested Book to Checkout:
The most popular dollhouse sizes:
Example: 1:48 Size
In the beginning with baby houses as they were called, there sometimes didn't seem to be an established measure for them. Being that you could encounter various sizes throughout the houses.
As dollhouses progressed we generally see the entrance of people wanting to create their dollhouses with standard measurements throughout their houses, beginning in the 19th century.
In the twentieth century we really see the established measures being used like 1:18, 1:16, 1:12, 1:24, 1:48, 1:144, 1:10, 1:6... and the list could go on.
Simple Calculations for all your sizes:
Basically it seems that most scale models use the imperial foot (12 inches) to start with. Meaning: divide the number after the "1" whether 144, 72, 48, 32, 24, 16... by 12 to figure out how many feet plus inches are represented in any 1 inch of the particular size you are currently working in. Smaller numbers such as 1:8 or 1:4 represent that actual number in inches. And equate to "4" inches being represented by "1" inch. Hopefully I haven't confused you.
Although if you are having trouble figuring out your measurements for any model you are working on check out our Model Calculator found here. As you do work with this calculator your calculations become clearer and clearer.
Suggested Book to Checkout:

When it comes to Creativity and your doll house...
Never let yourself be roped into what "kind" of models are for in particular size.
For instance if you read that 1:72 was only for aircraft but you had an idea for making a tiny dollhouse in this dimension....
(I am choosing this size just as the example here. Any size will do, with any fixed idea you may have about it.)
....By all means, do proceed with your own creative ideas. As I like to think, bend wherever and however the wind blows. It will only teach you more to do so.
Whether in success or in a small setback. We generally learn from all our experiences whatever they may be.
Both with a positive outcome or with a negative outcome, we always learn something. Yes even if that lesson be that we definitely will never do this again.
Mainly because in the doing of it we really experienced that (a) our skills are better expressed elsewhere and (b) we really never enjoy one minute of whatever it was we just created.
So get excited about your own abilities and then show the world what you've accomplished. Lol, the ones that worked and you are proud to display.
Suggested Book to Checkout:

Other Great Model References:
Because I have just touched the surface of this topic I am providing you with a couple additional links to search even more about this great subject.
Dear Friend at the Doll House:
As an Amazon Associate we earn from qualifying purchases. So accordingly any link to Amazon opens in a new window on their site and gives us a commission if you buy. In turn it helps earn a small amount toward maintaining this site. Thank you for helping us keep doing what we enjoy.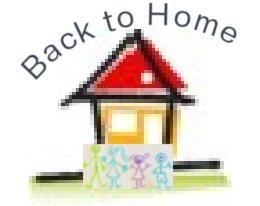 This Page