Best Solution
for Work-At-Home-Moms
Work-at-Home-Moms are special people!
Join our growing community today!
We are constantly on the go as mothers...
Loving, nurturing, helping, guiding, playing, comforting, organizing, mediating, laughing, managing, giving...
With you, your family comes first and you know it! Sometimes however life gets truly in the way of that deep heart want.
There is no other place that you would rather be than with your kids. But, at the same time, you would also like and need to contribute financially to the family.
Yes basically you have all these wants but little time to do all you would currently like to do. You probably say to yourself all the time, where does the time go?
Is a work-at-home-moms option your best solution?
For Your Own Information...
Yes for your own information and sake read this entire page about our option of working at home. It could really place in your hands a viable option worth pursuing for you and your family.
It's not a get rich quick scheme. It does involve work and you doing something of importance for yourself. So read on to discover what At-the-doll-house.com does. Maybe it's something you should consider as well.
Introducing the WAHM Masters Course
The WAHM Masters Course will show you the how-to's of working online. Four Work-At-Home Moms (WAHMs), the course's authors, will introduce you to an e-biz solution that "fits" naturally with your family needs and yet is rewarding, exciting and soul-satisfying for you.
Just like they are doing, you too can create an information-rich Web site that is based on something you know and love. No technical knowledge or prior experience is necessary. You too can build a real, long-term business on the Net.
Learn from the experiences and advice of Elizabeth, Cate, Jennifer and Erin (and several other successful WAHMs) in The WAHM Masters Course. They are busy moms just like you and they know what it's like.
So they have taken the time to tell you everything, from reviewing all your options and getting organized to establishing what you will do out of your house. They progress all the way to the final desired outcome, including the nitty-gritty of how to actually build a substantial income online, illustrating with well-explained case studies.
An online business is affordable, flexible, and convenient. You can progress at your Web business when you like, at the speed that suits you, and still put the all-important needs of your family first. In other words, you can take your family on the job with you!
Find a Great Business Idea
101 Best Home-Based Businesses for Women
Use this volume, and others like it, to stimulate more ideas of what to base your work-at-home-moms business on.
This volume paired with SBI's Search It Tool plus your own ideas should give you a winning combination. You will find what and how to do online in no time.
Explore more home based business books online now.
The most amazing part about this course for Moms?
It's free! But like we say it is work. It is not an overnight solution. We At-the-Doll-House.com would never recommend that you quit your day job. Yet.
In time that will be possible. But just like all businesses, you will not start overnight with making a tonne of money. That is unrealistic to say the least. This is something you will grow into a profitable business. And with us watch yourself quit that day job in time and kiss your boss good-bye forever.
Are there costs involved with an E-Business?
Most definitely there are. They include: your time and money. So what does being online cost? Financially? There are a number of different selections. But to just touch on it for you, the lowest price is $29,99 a month. Basically affordable for most people.
What makes it even better is the 90-Day Risk Free Money Back Guarantee. Really you can try it risk free. So it really is a doable idea.
We told you this last item so you can see how it is within reach of anybody online. All that basically stops anyone is themselves. But as you have read this far proves you are not a quitter.
The course that is outlined on this page however is FREE.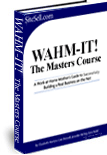 Click here to download "WAHM- IT! Masters Course".
Note: You are about to download a pdf file
("wahm-masters.pdf"). Save it to your desktop. After you have downloaded, double-click it to open.
Click the links to start reading your free WAHM-IT Masters Course today. If you want to print a copy and review the e-book offline, right-click to download it.
Some Creative Home-Based Business Ideas
for Work-at-Home-Moms
Balloon Decorating
Gift Baskets
Party Planning
Wedding Ideas
Wedding Planners
Garage Sales
Freelance Writing
Dessert Creations
Catering
Photography

Housesitting
Interior Designers
Beadwork
Lampshade Creations
Costumes
Custom Apparel
Flower Arranging
Calligraphy
Greeting Cards
Dollhouses & Miniatures

Patterns

Business Writing

Mentoring

Children's Party Planning

Wreaths

Airbrush Art

Graphic Designer

Candles

Jewelry Making & Designing
Choices so Huge you CAN Find yours
As you can imagine there are a huge amount of topics to choose from. They are as vast as each person on earth. Each person carries an amazing group of ideas they can learn to write about.
Think it impossible? It is not impossible for you to write if you so desire. If someone such as I can do it so can you. I literally never thought I would write one page. Let alone well over one hundred.
This Method is Planned not Madness
The method I use to stir up ideas, is a combination of these: SBI, tier structure plan, brainstorm it, my enthusiasm for the dollhouse topic, plenty of reference books, online research, the ability to encourage myself and of course my own imagination.
Your imagination is a key component in creating your whole work-at-home-moms website structure. Without it nothing is accomplished.
So you too can learn to write for fun and profit online. Like I stated earlier if I can learn how, then so can you. It isn't hard with the proper tools to help you master it.
Get Acquainted with a Great Web Building Formula
Find out how to use the Net, the right formula, and the right tools to achieve the workable process from your house that you have been dreaming about...
Be there for your kids, generate long-term income (that could very well become your family's primary income), fuel your own creativity and passion, and of course, have fun!
Check the WAHM Masters Course out now.
Dear Friend at the Doll House:
As an Amazon Associate we earn from qualifying purchases. So accordingly any link to Amazon opens in a new window on their site and gives us a commission if you buy. In turn it helps earn a small amount toward maintaining this site. Thank you for helping us keep doing what we enjoy.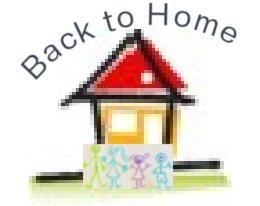 This Page