Create a Miniature Dollhouse Plan
3 Simple Keys: Choose Your Best Miniature Dollhouse Plan
Key #1:
Know What YOU Like
The most inventive and unique miniature dollhouse plan would in my opinion be something a person has made themselves.
Exactly. It would be totally fashioned for them, by them. We can get so much out of something we accomplish for ourselves. Can we not?
Why let someone else have all your fun and success? Are you not worth everything you put into you? Especially knowledge?
Knowing who you are and what you like is an important factor in choosing any miniature dollhouse plan. If you do not know what you like then it becomes pretty hard to choose a project of any sort.
Begin by actually listing or making a file of ideas you do find interesting. As you build your mini mansion incorporate these items into the layout.
If something doesn't quite seem to fit theme-wise put it aside for a later project and continue on. Remember nothing is carved in stone at any point.
Even if you've started cutting pieces. Think of all as an awesome adventure where you may run into different elements along the way.
Commit to being bendable and pliable and go with the flow.
Key #2:
Study "How-To" Information Whenever you Can
Begin by actually listing or making a file of ideas you do find interesting. As you build your mini mansion incorporate these items into the layout.
Books, websites, libraries, clubs and tradeshows offer you even more knowledge than just your imagination. So tap into these sources they are provided for your benefit.
How-to books are the greatest resources for giving you that added bit of info you need to finish designing your miniature dollhouse plan. So many times when friends, relatives and professionals could not answer a question, the answer was found in a book.
Websites house information about different ideas but sometimes the process is long and engaging. Yeah you know, the kind of search where you figure it will only be a few minutes and it turns into hours. Me, too, been there, done that as well.
What you find is usually what you need for the moment.
Libraries are today sometimes overlooked because of our information highway. But they do have resources that would amaze you also. The books there may not be published today but they still are helpful. Sometimes more helpful than today's findings in literature.
So re-acquaint yourself with this valuable resource. It can pay big dividends of knowledge in the end. After all true research started in this institute at one time. You may find an important nugget of info there concerning a genuine miniature dollhouse plan.
And what could be more compelling than an authentic miniaturists club. Talk about talented minds getting together. This is the place to ask any question you may have. These people have been there done that. So form friends and share your thoughts and ideas often.
Artisans Tradeshows introduce you, in a more extensive form, to what is currently a must-have in the marketplace. This is where you can view and drool over all the items you'd love to purchase but have not as yet done so.
Key #3:
Ask Lots of Questions
When asking your questions of the experts learn to fine tune your quiz. After all the pros tend to be very busy people.
So if you want to know about "nuts and bolts" don't ask about the "shingles". You will get what you want and not tie up the experts time.
But never think a question too novice. If it needs to be answered for you then ask the question. Most people do not mind what you want to know, they simply want you to get to the heart of the matter.
And after all your questions are exhausted it's now time to get busy with the doll's mansion of your dreams. Happy Building...
Dear Friend at the Doll House:
As an Amazon Associate we earn from qualifying purchases. So accordingly any link to Amazon opens in a new window on their site and gives us a commission if you buy. In turn it helps earn a small amount toward maintaining this site. Thank you for helping us keep doing what we enjoy.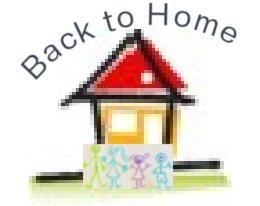 This Page