Finished Doll House
Defining the Term "Finished Doll House"
To arrive at or attain the end, terminate, stop, to reach the end of a task, course, or relationship, the final part, the conclusion...
Say it isn't so "skippy"... It can't be over...
Nothing is ever really over...
We know for most miniature enthusiasts it isn't over until the "opera lady sings" as it is. Or at least until your dollshouse display is everywhere. Instead of "if you want the best seat in my living room you will have to move the cat"... It is "you will have to move around my displays". "Sorry.... but my displays come first."
Just kidding we're really not that bad.... Rolling eyes....
The Best Finished Doll House is Yet to Come...
Personally we hope you are never truly finished with your world in miniature. It is an awesome hobby to be involved with. From everything to putting tiny designs on the living room walls to finding the perfect kitchen table to creating the most life like child's bedroom we hope you enjoy it all.
Never finish any dollshouse living environment. Keep adding to it. But if you ever feel as if this truly is your finished collection.... Perhaps sell it and start a new one. Every day is always a new day in your miniature world. 'Til next time...
A Finished House: The One to add to Your Collection.
The following houses are examples from Amazon our chief provider and will each open in a new window for your browsing convenience.
Dear Friend at the Doll House:
As an Amazon Associate we earn from qualifying purchases. So accordingly any link to Amazon opens in a new window on their site and gives us a commission if you buy. In turn it helps earn a small amount toward maintaining this site. Thank you for helping us keep doing what we enjoy.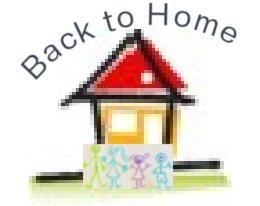 This Page