Dollhouse Friends always Welcome in this House
Dollhouse Friends: Share your Favorite Doll,
Current or Finished Projects Here:
Become One of our
At the Dollshouse Friends
Today
Are you currently creating your own Doll House?
Do you have other projects in the interior on the go?
Do you have a favorite vintage doll?
OR... Are you simply thrilled about your miniature hobby and collection? Tell us about your excitement.
Share who your favorite doll is.... Or, give everyone a detailed account of your current miniature project's results....
Include as much or as little comments as you like. Your entry will become a special display on this site, just for you. Spare no details. You will have plenty of room to share. Come back often too and share again. You are always welcome in this house.
Contribute as often as you desire. There is no limit per person. However, No Advertisements Allowed. That said, you may include ONE URL back to your website if available. Make sure the topic is within our guidelines as well as complementary to our site and you're good to go.
Also feel free to illustrate with pictures. You will be allowed up to [4] of a 500[h] x 400[w] pixel size each.
As you enter your information we have included this symbol [?]. Clicking on it will reveal helpful suggestions for filling out the form.
Dollhouse Friends get Started Here
To all future Dollhouse Friends:
You are cordially invited...
Share and Keep on Sharing ..
This is the purpose we have chosen to incorporate this page into our site. Just so you can share your current miniature creations with us.
Share Here on our Site
By us, I mean, me and my readership. We all would love to see the process of your current projects as well as what you have already completed. And who your favorite dollshouse people are.
As one of our Special Dollhouse Friends you may also wish to add your input to our other At-the-Doll-House.com member pages as well. Featured links to the right in the special box provided.
About your own Structural Designs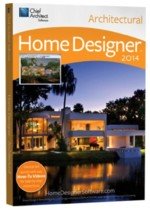 Many projects have been started and stopped because we simply do not know which way to proceed. Especially where designing our own dollhouses are concerned. The projects you have in your mind do not need to be shelved. Construction can be done if we take simple steps to produce the learning we require. Start with a simple home designer program outlined here. This program comes with super help for both the beginner and expert. Lots of support and teaching available for you. Get started today.
Dear Friend at the Doll House:
As an Amazon Associate we earn from qualifying purchases. So accordingly any link to Amazon opens in a new window on their site and gives us a commission if you buy. In turn it helps earn a small amount toward maintaining this site. Thank you for helping us keep doing what we enjoy.