Our About Us Page
Becomes All About You.
Share Here on our Site
About You: What concerns You?
Now I have an opening provided for you. Perhaps you would like to join my about us page and tell us something about you.
Tell your story and what you see yourself doing. Are you simply a customer or do you have a desire to work your own business? Your entry here can become your avenue for creative expression.
So share your business or customer experiences. Our audience would love to hear. And truly at this point my about us page really is becoming all about what concerns you.
At-the-Doll-House Submission Guidelines ..
This info should be related to the topics of this site, such as, but not totally restricted to the following ideas:
Do I have to be a subscriber to make a contribution? No. Absolutely not. Plus you will never be bothered by us either for doing so. We also dislike spam.


doll house or craft business
 
how you've worked in a business you're passionate about 
 
type of business you are presently pursuing
 
what is your best online experience as a customer or entrepreneur 
 
what is your worst online experience
 
or have you had it with working online and the why
 
children may participate with parents permission and watchful eye 
It will have to pass my inspection though. Thanks in advance for your contribution.
Your about you Story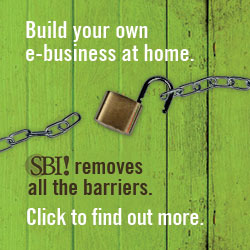 Have A Great EBiz Story About Your Life Online?
You are invited to share your heart felt business story with us concerning your life online. Yes the good, the bad or even the considerably ugly.

With someone who has been there, done that, right along with you and possibly bought the same T-shirt. (Yes, the very same one you thought you got rid of, lol.)

As you enter your information we have included this symbol [?]. Clicking on it will reveal helpful suggestions for filling out our forms.
What Other Visitors Like You Have Experienced
Click on any title below to see contributions from other visitors to this page...

Im glad I finally signed up

Admin does not allow web addresses.
Follow Your Passion... Online Not rated yet
Hi Lois: Thanks for sharing you story about starting your own eBiz. Personally I've been doing my own websites since 2008. I do still work full-time …
Other Topics to Express Yourself in ..
As one of our Special Contributors you may also wish to add your input to these other At-the-Doll-House.com member pages as well:
Ask a Question. Dollhouse hobbyists from time to time want questions answered. Check out this page to see if your question has been asked. If not feel free to express your current situation. Maybe someone online has a solution for you. 
 
Dollhouse Friends.
Join our ever growing Dollshouse Friends community by sharing your pictures and stories. We always love hearing great stories about your collections. Are they massive? Have they taken over your home? Good stories are never trivial and always welcomed.
 
Exhibitor Shows here.
List your Exhibitor Show for Doll Houses here. Plenty of room for all your important information. Telling people about your upcoming show is as easy as One, Two, Three...
 
Collector Doll House Stories.
Welcomed and received with enthusiasm. Anyone into this hobby loves hearing about all the fascinating shows and miniature goodies you have explored. Join in the fun. Contribute your story today.
 
About you and your Craft Projects.
DH Craft projects can get very involving. What projects have you started lately? Where is your current creative bend taking you? Do you have photos you would like to share? If so add your info to this webpage....
Design Tip #2: Learn to Design with the Pros!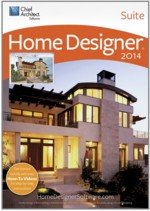 Open up your copy of Home Designer and begin studying all the "spot on" information. This program really tells you how to design great structures from scratch. All the info you need is located right in the program itself. So you never have to worry about where to find them. The instructional "how-to" videos are plainly marked as you open the software under the heading "Tutorial Videos". By the time you have studied the first of these online helps you will be well on your way to controlling any design you want to create. In an environment that is geared to help you simply each step of the way.


Dear Friend at the Doll House:
As an Amazon Associate we earn from qualifying purchases. So accordingly any link to Amazon opens in a new window on their site and gives us a commission if you buy. In turn it helps earn a small amount toward maintaining this site. Thank you for helping us keep doing what we enjoy.