Doll House Blog: Dollhouse and Minis Info

---
Doll House Blog. Doll House and Minis Info with
informative topics about all things in miniature. 
---
It contains the Following Items for our Subscribers:
Share Here on our Site
Let's you know, first, any changes we have made to at-the-Doll-House.com website. (For example, a new project or doll house book review, etc....)


Keeps you posted about anything new regarding your world in mini. (Any unique offering out on the web that we have happened upon.)


Lets you know when we launch our at-the-Doll-House E-zine (in case your ISP tends to over-filter causing you to miss subscribed issues).


Tells you firsthand about any awesome SPECIALS we have available and want you to hear about immediately. We would not want you missing any great deals that could result in saving you money! Everyone loves those kinds of deals including us!


Enter your comments here ~ Looking for your way of becoming part of our blogging community experience? We have created for you a way of entering your own information to share with our subscribers, so check it out. Be the first to leave your ideas below in our new doll house blog comment section.
---
To Subscribe to this Blog
Look for our symbol, featured on the left, anywhere on our site (no e-mail address necessary), right click on the orange RSS button and select "Copy Link Location" or "Copy Shortcut", in Mozilla Firefox or Internet Explorer paste the URL address in your choice of browser, then click "subscribe".


Or... copy-and-paste the URL featured of this site's RSS feed into your RSS reader. Here is the URL to copy: https://www.at-the-doll-house.com/Doll-House.xml


Or... click on the Google, My Yahoo!, My MSN, or Bloglines button if you keep a personalized home page there. Follow their instructions.


If you are still unsure what RSS and blogging is all about, check out the small question mark located at the top of our RSS symbol on the left of any page on this website.


Once you get involved with Your Doll House Blog, you will be amazed at how RSS brings your world in mini to you every day, any day. Enjoy!
---
Design Tip #11
Imagine Filming a Walkthrough of your Miniature !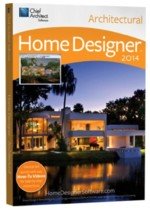 Walkthroughs
A 3D Walkthrough is a series of picture files saved in .avi format that can be played like a movie by other applications such as Windows Media Player.
There are two ways to record a walkthrough:
Draw a path in floor plan view using the CAD tools, then direct the program to record a walkthrough along that path.
Create a 3D view, then begin recording and use the Move Camera tools to navi­gate through the view. Quote from Home Designer User's Guide
---
Have wood projects on the go in your dollhouse.
Dollhouse wood projects are always in fashion whatever the room you design. Be inspired, create anything and everything your dollhouse needs.
Continue reading "Have wood projects on the go in your dollhouse."
See a topic you want to comment on? Share your thoughts...
Make a comment on any of the above topics...
What Other Visitors Have Said
Click below to see contributions from other visitors to this page...

Dollhouses are Great Not rated yet
Nadia said: I had a dollhouse when I was a young girl, growing up in a house built in 1858. I am no longer young (middle aged), but I still …
Dear Friend at the Doll House:
As an Amazon Associate we earn from qualifying purchases. So accordingly any link to Amazon opens in a new window on their site and gives us a commission if you buy. In turn it helps earn a small amount toward maintaining this site. Thank you for helping us keep doing what we enjoy.
This Page