HOME | Minis Blog | About Us | Contact Us | Back Issues | This Issue
The Willow Dollhouse Kit
---
July 2013
---
Willow Dollhouse: A Kit for All Seasons
The Willow Dollhouse Kit - Easy to Build ... 
The Willow Dollhouse Kit had mixed reviews by people who had bought it. Some saying they loved it and would recommend it. To others not wanting to recommend it to friends or family. The negatives being minimal. More people genuinely liked it then did not.
So yes you will be required to study the information to come to your own conclusions. Whenever buying a dollhouse go back and forth between the ones you have chosen to study. At the very least a couple choices should be selected.
Next ask yourself, others, the sellers and the manufacturers questions. This will help you get the answers you seek. Compare any products you love against each other. In the end see which one makes the grade, purchase and enjoy the journey.


---
Take the advantage of signing up for our most recent Mini EBook Offer.
Acquiring skills has never been easier. However you will never know unless you give it a try. You too CAN create the dollhouse structures you have always dreamed of.
Who said construction is only for guys. We girls love building too. Read more now. Sign up here today.
---
Willow Dollhouse Kit Characteristics (Adapted from Amazon)
Greenleaf Steel Rule Die Corp Dollhouse


Simple yet stately


Perfect gift for the hobbyist who appreciates traditional things


Six spacious rooms will house a wide variety of miniatures


Kit comes complete with fireplaces and bookcases already installed


Shingles and siding included with purchase


Allows for endless decorating possibilities


30.5W x 17.5D x 31H inches

Greenleaf wooden dollhouse kits are ideal projects for collectors or families who want to create lasting keepsakes


Front door with delicate trim and double-hung shuttered windows

Sports Colonial architecture

Dollhouse comes unassembled, unfinished and ready to paint (Unassembled 3-story Colonial house)


Approximate assembly time is 30 hours

Solid plywood construction.
A Dollhouse Purchase Arrives Video ...


Contact People who Have bought Before ...
Get in touch with people who have bought before. Mainly to find out their construction story. How did the building end of the willow dollhouse kit go for them? An in person discussion will be priceless to you at this stage.
Depending of course if this process will be easy. If you do find roadblock after roadblock making a connection with them impossible. End your pursuit and call it a day.
From there gather everything you have put together for info. Hopefully in this process you have contacted the manufacturer. Study all your pro and con ideas to determine if this is a project you would like to follow through with.
Constructing a Dollhouse Kit Video ...

Helpful "How-to" Review by H. Michael Strite
The willow dollhouse kit is a true test of your patience and skill. I would not recommend this kit for a pure novice builder. I built the 6 room furniture kit first then started on the doll house.
Make sure you read through the entire instructions first before doing anything.
 
Then make a plan that details what each room will be. Decide what you are going to do with the floors...wood finish, carpet etc. 


Decide on the paint or wall paper for each room.
 
I highly recommend that you build AND finish the sub-assemblies first (stairway, 1st floor fireplace wall, etc).
 
Next layout your lines on the outside walls for the clapboards and the roof panels for shingles.
 
Next finish the floors and the interior walls and ceilings.
 
Once interior finishing is complete go back to the first instruction and start the assembly of the house.
 
Outside finishing is last and takes some time and a lot of hot glue.
 
If you have questions call the toll free help number in the plans. They will be a big help. It's a great product when completed.
Michael Strite gave the Willow Dollhouse Kit a 5 Star rating. Quoted from Amazon.

Some People Naturally have Purchase Problems ...
Like the heading states, "some people do have purchase problems". But sometimes because of lack of info, we do not know how these problems came about without them detailing what happened. 
You know as well as we do. Some folks would have a problem no matter what they were doing. And as well some just should not attempt a kit situation at all. Mainly because of skill level. So always dig into what the negative comments mean.
In other words do not base everything on the negative unless you know absolutely what went wrong, first. For all we know the negatives could have happened because of something the customer did. You know some people should never build anything. And that's no joke.
My dear father always thought he could handle tools later on in life. We are so glad today that he never got his chance. Or goodness only knows what would have happened. But we do know of whom would have had to clean up the mess.
Yes so always look deepest into the negatives. It may surprise you and as well give you something to chuckle over, quietly, after they are confirmed. It tickles our funny bone as to what folk sometimes come up with. As we are sure it does you.
Whether or not you rely on previous customer reviews, your own investigation material or the manufacturers info. You have enough always to make a good decision concerning any dollhouse purchase. Do a thorough job and you should be well on your way to yet another miniature success.
Partial Descriptions Displayed Below.
---
---
PROJECT:
Make your Own Miniature Wallpaper
Design your Own Wallpaper for the Willow Dollhouse Kit
If you are wanting to design your own willow dollhouse kit wallpaper. It is relatively easy. All you need are a few particular items and you are all set up.
You will need:
Software program such as FrontPage 2003. This is a program we are hugely familiar with. It works well in most cases and is easy to work with. Overall it has been an uniquely efficient program of which we have done a number of jobs.


Next you will need a photo editor. We chose ArcSoft PhotoStudio. It has a great feature where you can capture a page. So it worked excellently for designing wallpaper. Actually in a matter of minutes. We have a very pleasing illustration for dollhouse wallpaper on the right.


You will have to know your scale. What you want is necessary to know for this task. Always keep in mind this handy tip we learnt years ago. When dealing with your computer and minis. Every 100 pixels equals 1 inch. Basically it does. It is pretty accurate.


A printer with good quality ink. Something that will not run when wet. 
Get more Dollhouse Supplies from Product Box Below ...
Next you will need these craft supplies:
ruler
utility knife
paper glue
typing paper
your choice of simple design
Step 1: Choose your design for the willow dollhouse kit wallpaper. Basically from something small in size. Or a large image that you estimate will make an excellent mini design. It is going to be pretty small. So a great tip is to choose an image with minimal details. It will most likely repeated all over the page. Unless you design one that does not. It's all up to you here what you do.

However stay clear of something that is someone's copyrighted pride and joy. Stick to a very basic simple, anyone could have designed it, image and you should be find.

Or better still make a drawing that looks the part and then shrink it. Your own designs are always the safest bet.
Step 2: Shrink your drawing to the size you have calculated it should be. Then open up FrontPage 2003 and select page properties. On a blank page.

Now you are going to browse for your tiny image and use it as your background image for this blank page. Or you can use any web page editor you know and love here. Just make sure your image is set to be all over this page continuously as the background.
Step 3: Open up ArcSoft PhotoStudio and capture your now created blank page. Some would ask why not just print the page out right in FrontPage 2003? Well it will not print the background without a lot of searching on our part and we endeavored to do this quickly. For you.

Now with the page image captured in PhotoStudio all those lovely images you repeated in a few easy steps are all now visible. Which they would not be in your web page editor. 
Step 4: Save your large image on a flash drive as is or edited to the size you want and you're ready to print out your wallpaper. Computers and various program software make creating your own wallpaper a breeze. And best of all it can be as unique to your willow dollhouse kit environment as you want it to be.
---
---

View or Buy Miniature Kitchen Hutch.


Adding Little Extras that Make Your
Willow Dollhouse Kit truly Yours ...
Sometimes we desire to do more than what is supplied to us in a kit. Such as the Willow Dollhouse Kit by Greenleaf. So if you do find yourself in that position. There are dozens of supplies available for most dollhouse environments.
Unfortunately the playscale dollhouses do not have this luxury. The supplies for those are either non-existent or small in number. No pun intended. 
There is good news however for the most popular scale on the market today. The 1:12 scale has much to be drooled over. Anything you can imagine is sold in this scale. From windows, doors, furnishings, food items and whatever the mind can imagine. 
Not to despair though for larger scales. When as they say life gives you a lemon, make lemonade. In other words make your own fashions and accessories. It really is a lot more fun than just having something handed to you.
Below you will find additional windows that have been picked out on purpose. All are for the 1:12 scale and should fashion nicely into your Willow Dollhouse Kit. And help it to be all that you imagine it can be.
---
---
What's been Happening At-the-Doll-House.com
We have a brand new look about us these days. Check it out here.
Join the On-Going Excitement on At-the-Doll-House.com. Tell your friends and family members today.
We are always building new pages for you At-the-Doll-House.com. It seems that the more we build, the more new and exciting ideas come to mind. Some of our newest pages include:
Doll's House Related Pages
Most Recent EBook Offer Discover how easy it is to build dollhouse plans. In our newest ebook offer! Join our community and receive your complimentary eBooks. All are welcome.
Best Doll House Show Anywhere Discover dollhouse shows in your area. Current listing of shows can be found on each individual website represented. Find out about miniatures and dollhouses up close, in personal and face-to-face. What better way to get acquainted with this relaxing hobby.


Best Miniature Dollhouse Plan you can Create

In need of dollhouse i

nformation and plans? Read this page for knowledge and guidance. Looking for a great dollhouse building plan checklist? Find that here too ...
Ariella Dollhouse Plan Visit this page to find out the finer details of this exquisite dollhouse project. Get into all the elements from construction, interior design, miniature kitchen cupboards, buying accessories and more. This a house to make your very own at every stage.
Learn Website Building Skills
Work-at-home-moms! Becoming a work at home mom is a worthwhile goal for some ladies. Find out if you have what it takes to achieve this goal. Take this course today ...
A Crafters Website Tools List At the beginning stage of getting information to work online? This page lists tools to use to get the job done on time and the right way. If you are tired of sorting through ideas on the web you need to check out SBI for all the good things they provide online. Start here ...
---
---
Your Special Share Categories
Do Something Special Today
Sharing what you have done could just make your day and someone else's. So share what you have done lately, or not so lately. We all would love to hear all the details.
Please note: Our Guidelines for submission can be found here. Also follow along with each pages specific topic. Wanting an idea? How about sharing your romantic picnic scene with us. Thanks.
For more details about our site check out The Doll House Blog here.

To see more issues like the "Romantic Picnic in Mini" Newsletter online click here.


---
---
---
---
Back Issues by Year and Topic
2010

August 2010 -- Super Summer Ideas plus Barbie size Gingerbread Ornament Read More Now...

2011

March 2011 --
Dollhouse Furniture (Part 1) Some terms to consider plus Pine Cone Candle Holders Read More Now...

April 2011 -- Dollhouse Furniture (Part 2) Tools needed plus Paint a Miniature Hutch Read More Now...

May 2011 -- Dollhouse Furniture (Part 3) Wood Selection plus Create a Miniature Entryway Craft Read More Now...

June 2011 -- Dollhouse Furniture (Part 4) Basic Joints plus a Summer Wreathe to Create Read More Now...

August 2011 -- Furniture Projects, a book review, plus Make your own Entry Vanity Table Read More Now...

Sept 2011 -- Making Accessories with Dough plus Style Barbie a Cookie Jar Read More Now...

Oct 2011 -- Barbie Dollhouse Plans plus Create Mini Bottle Bibs for your fashion doll's party night Read More Now...

Nov 2011 -- Developing your Best Design Plans plus Make a Tiny Dollhouse for your Dollhouse Read More Now...

2012

Jan 2012 -- Dollhouse Kits learn while doing plus Review these amazing Decorating Techniques Read More Now...

Feb 2012 -- Simply enjoy yourself make these Scaled down Houses plus Cabinet Creation with unique Supplies Read More Now...

March 2012 -- Build your own site on the web. Learn the many ways to Succeed Read More Now...

April 2012 -- Miniature Wicker Furnishings plus join us and make this unique Wicker-Look Display Read More Now...

May 2012 -- Summer Picnic Fun for Two in Miniature plus a Tiny Mosaic Garden Stone Craft Read More Now...

Sept 2012 -- Woodworking ideas, Dollhouses, SBI and BB2 are they related? plus craft this Miniature Floorcloth for your Dollhouse Read More Now...

Oct 2012 -- Dollhouse Window Drapery plus Model Curtains for your tiny Dwelling by using what you have on-hand Read More Now...

Nov 2012 -- Dollhouse Kitchen Renovations plus Preparing your Tiny Dwelling to Receive a Kitchen Facelift Read More Now...

2013

Feb 2013 -- Ariella Dollhouse Plan Review. Read all about this intriguing dollhouse project. Get started constructing today with great price deals here Read More Now...

Feb 2013 -- February's main ezine issue. Miniature kitchen cupboards and how to stock the tiny shelves. Two design books to study and a tiny project. Get some extra ideas Read More Now...

March 2013 -- Introduce yourself to our free ebook offer all over again. You will love the new format. All online and downloadable too. As well in this mini issue acquire more free reading material to build a strong online business Read More Now...

April 2013 -- Starting your own crafting ebiz can be hard but not if you know sites that will help you along the way. These desire your success Read More Now...

May 2013 -- Have you been wanting to make your own woodworking plans for doll houses? We have good ideas as to how Read More Now...

June 2013 -- Take a deeper look at the Home Designer Suite of software. It CAN help you develop plans that will amaze even you Read More Now...

July 2013 --Explore all the particulars of the Willow Dollhouse Kit. Is it for you? As well learn to create your own mini wallpaper in minutes Read More Now...

August 2013 -- Make your own Mini Victorian Dolls. When nothing else works you can create something that does. Also style your doll in Hankie Couture fashions. Unique and compellingly beautiful Read More Now...

Sept 2013 -- Finally take a moment and really design your own dollhouse mini furniture. You can, you know you can. Next make this sweet tiny decorative chair for your 1:12 scale house Read More Now...

Nov 2013 -- Get excited about your mini Christmas theme this year. Pull out all the stops and do adventurous things Read More Now... 

2014

Jan 2014 -- Start with one word and create a new project or masterpiece. Then create this adorable mini bedspread in 1:12 scale Read More Now...

Mar 2014 -- Create a comfortable intimate layout for any room with the use of a tiny fireplace. Then check out the recent project and start Read More Now...

April 2014 -- Paint stencils have their place in dollhouses. Find out where they come in handy. Plus create some of your own Read More Now...

May 2014 -- Continue your study of design with this issue. We delve in and examine different elements to get you started in your own design Read More Now...

Aug 2014 -- Find out more about Home Designer. Up close and personal. Then take a shot at designing your own tiny room. See our master bedroom Read More Now...
---
---
Subscription Details
To get placed on our monthly email list fill in the form above in the right column.
To remove your name from our mailing list, please see instructions at the end of monthly Ezine notification email.
Questions or comments? E-mail us using this convenient form on our Contact Us Page.
Or call us at: 506-457-9512.
---
---

The Toy Shoppe
Visit our Dollhouse Store Online for houses, furnishings, dolls, kits, supplies, books..... for ideas on wares, designs and ready-made goods.
---
---

---
Dear Friend at the Doll House:
As an Amazon Associate we earn from qualifying purchases. So accordingly any link to Amazon opens in a new window on their site and gives us a commission if you buy. In turn it helps earn a small amount toward maintaining this site. Thank you for helping us keep doing what we enjoy.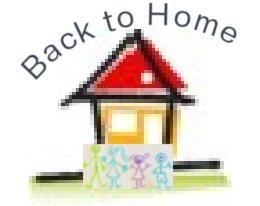 The Minis Zine