Hi,


Have you ever wanted to explore
working online at any time?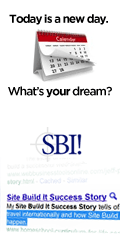 Today because of a massive upgrade to the Site Build It system (SBI for short) I thought I would simply email all of you in my community. SBI is the hosting company At-the-Doll-House.com uses. You see the SBI system will be down probably all day Wednesday March the 28th, 2012.
This would normally be the week that my Design Guide EZine publishes.
We at SBI have been hearing about this massive upgrade for months now. And all are greatly anticipating its arrival. It should make life online much more interesting.
As the person who publishes At-the-Doll-House.com, I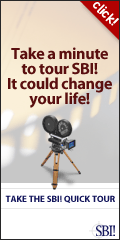 personally am looking forward to everything they have said concerning this upgrade.
xxxxxxxxxxxxxxxxxxxxxxxxxxxxxxxxxxx
AS A NOTE HOWEVER At-the-Doll-House.com WILL NOT BE EFFECTED ONLINE AT THIS TIME. YOU WILL STILL BE ABLE TO VIEW ALL YOUR FAVORITE PAGES. xxxxxxxxxxxxxxxxxxxxxxxxxxxxxxxxxxx
Now is a great time to Explore SBI Though
If you have ever wondered about working your own business online they really do make it easier. Unlike other times in my own personal history of trying to get a business of my own online, up and running, SBI has helped me so very much.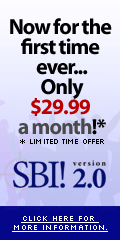 For instance, when I first started my business life online, in 2001, I floundered for years trying to figure it all out on my own. That "on my own" stuff these days is for the birds who simply don't mind beating their head against that brick wall.
For me, the moment I walked into a life with SBI as the coach I literally have not turned back. Personally I can not imagine another group doing this business stuff better.
Like for instance say you do not understand a particular part of working your business, well it's off to the forums to ask questions. And yes sooner than later someone has answered what you are asking.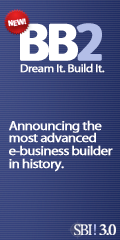 A few years ago had I wanted to know anything about online business life I had absolutely no one to ask. In fact, I did not know where to go to ask my questions.
The first step through the SBI system and you find a tremendous amount of information. Plus there is someone around every avenue to help you along the way. It is simply a great company from the inside.
But the most amazing part to me is: that I am finally able to say because of all the help I got that I am starting to make an income online.
With SBI it's never get rich quick, it's a level headed help they give you telling you at every turn that you can have an honest, real business online.
Getting more information is Easy too
Check out the following links:
And my closing point? If I can be of help to any of you in this venture of working online... Just let me know.
As well I will be posting this info online for your convenience, as a back issue. So you can check it out at your leisure if you are pressed for time. Just go to the EZine Back Issues Listing page. It will be the one for the month of March 2012.
For anyone using plain text mail it may be necessary to copy and paste any url address into your browser.
Have a great day and enjoy your Dollhouse EZine.
(.\_/.)
(='.'=)
(")_(")
Lois Williams lois@at-the-doll-house.com
Smart Guide 2 Doll House Design!
Styled, Built, Designed! Made 4 You!
At-the-Doll-House.com
At The Doll House New Brunswick, Canada 506-457-9512
Check out our Informative Doll House Blog:
https://www.at-the-doll-house.com/Doll-House-blog.html
Follow Me!
http://twitter.com/athedolhouse
http://www.facebook.com/pages/At-the-Doll-Housecom/147224525319181