HOME | Minis Blog | About Us | Contact Us | Back Issues | This Issue
Dollhouse Window Drapery
---
October 2012
---
Dream Dollhouse Window Drapery ..
Yes the dollhouse window drapery that has you so envious you wished you lived in your miniature.
Well why not envy your dollhouse? Sometimes we end up envious of something or someone in life so why not your mini environment?
Actually to tell the truth you can always design your tiny dwelling with your own living spaces in mind. Create ideas that seed change in your larger living areas. Why not use that environment to fuel change of all kinds?
In the small scale it is easy to visually see what kinds of dollhouse window drapery looks best with this or that design element. And then your tiny scales do become very useful in real life.
I know it takes a bit more to plan a change in your everyday world but in time those changes are possible. So if you are having trouble visualizing something you want changed why not try creating it in mini just to see the outcome.
Three Great Books to Get you Thinking
Making Dolls' House Interiors in 1:12 Scale
by Carol & Nigel Lodder
This book is full of helpful ideas to create in 1:12 scale. It lists several illustrations where windows are concerned. Many of a very simple style anyone can do to more elaborate designs. Nothing should be thought of as out of your reach. Basically because if you study the elements and the way that the drapes or curtains look then you can achieve great results. Just copy what you see.
Soft Furnishings for Dollhouses
by Lael Combe Furgeson & Terry Combe Johnson
One of the main ideas regarding this book is the no-sew patterns. You can make all of these items without your sewing machine. For some of us that is a great concept. We will not need to get more appliances out to finish our miniature designs. Perhaps just a bit of pretty cloth and some glue here and there.
Look into this book for deals where buying it is concerned, there are several listings and some of them on Amazon are rather pricey. After all it is an older gem of a book, copyrighted in 1999. Unfortunately out of print already. So considered a collectors edition no less. Especially if you count the high price tags as evidence.
In this volume there are several curtain styles to choose from. Under the topic of window treatments we find these examples:
A Pear of Arches
Austrian Poof
Creative Retreat
Rolled Up Window Treatment

Simply Sheer
Swiss Lace
Touch of Brass
With detailed patterns provided for each of these style of drapes or curtains. Plus you can find many other excellent ideas throughout the book.
Search for
Soft Furnishings for Dollhouses
now.
Magnificent Miniatures: Inspiration and
Technique for Grand Houses on a Small Scale
by Kevin Mulvany & Susie Rogers
If ever there was a book that just by looking at it made you wish you were tiny this is it. Like I said earlier, create the mini you would love to live in. And then of course use it to fashion your own living spaces.
This book is to drool over. Really. If you are truly needing some inspiration as to what you can do in miniature, then get this book. It is a "look inside" volume over on Amazon.
It has many rave reviews by customers who have bought this volume. Plus one of these customers even had the pleasure of viewing the works of art mentioned in the book in person. As a collector they thoroughly enjoyed visiting the museum and the purchase of this amazing book.
Two Additional Places to Look for Dollhouse Window Drapery
---
PROJECT:
Mini Draperies just like Your own Living Room
(The illustrations in this section have to do with using the scale calculator found here.)
Dollhouse Window Drapery. Make what you have in your living room.
Drapes the style in your living room for your miniature dwellings are possible if you put your mind to it. Let's say you have decided to make your own dollhouse draperies. What do you do?
Enter the full size measurements.
Correct Measurements make your Work Worthwhile
Start by measuring your draperies. The ones you want to shrink. Next go over to my calculations page found here to begin designing your dollhouse window drapery. Enter your full size measurements in the very first boxes.
Enter as much detail as you want. Example: feet, inches, part inches. Or just use foot measurements to keep it even. Remember the best thing about minis is the fact that they only have to look the part basically.
Unless of course you are hugely talented or entirely picky. I am some of each to tell the truth. Most likely you are also to some degree. But of course in the end, if it looks the part we are satisfied.
Choose the scale to converted to.
So next calculate the measurement to be whatever size mini you have. Playscale. 1:12 scale. 1:24 scale. With playscale every two inches equals one foot. With 1:12 scale every inch equals a foot in real life. And with 1:24 scale it is every half inch equals a foot.
Remember to measure and convert every side for an accurate finish to your work. In other words leave nothing up to guess work.
Don't know your mini scale? Use the calculator and measure in reverse. Measure your dollhouse and then estimate what you think it would be. Then select in the second measurement box below, the full size scale. Are the measurements realistic in real life?
Enter the calculations for several different scales and play back and forth until you are satisfied you have the right measurements regarding your dollhouse window drapery.
Selecting your Material for Dollhouse Window Drapery

This is where it gets interesting. Going shopping is always interesting. Pay a visit to your local fabric store. Here in Canada we have Fabricville but you go to your favorite place or maybe even Amazon.

However you will probably want to handle the fabric so choose your local fabric shop. Select fabric that is thin. The thinner the better.

What if you don't find the color you are looking for? Choose white and plan on painting it with fabric paint. Where there is a will you know the rest....

Click to view a larger illustration.
This fabric as well can be of the cheaper designs. Dollhouse essentials do not always have to come with high price tags.
Study the Style and Finish
After study the design of your drapes imitate the look for your dollhouse window drapery. Put whatever you see into your design. Continue this exercise until you have the look you want.
And again it is all about the look that satisfies you. When you have reached that satisfied goal you're done and now have your completed drapes.

---

View or Buy Mini Cabinet here.


Curtain Rods and Window Boxes
Continuing on with our Main Dollhouse Window Drapery Theme....
Tiny Curtain Rods
Dollhouse window drapery hardware is not as elaborate as the full sized items. However since we all possess the means to use our imaginations we can develop styles that suit any miniature environment.
Purchasing a product that is as close as possible to what you want to see is a step in the right direction. If it needs to be a different color paint it, if it needs a special item added clay may be a material that will deliver the look you seek.
In all situations having an active imagination helps get what you want in the end.
For your Information: Clicking on pictures below will open a new window on Amazon for more details about each item.
Window Boxes a Finishing Touch
The drum roll please. After all your labor of love you need to make your look complete.
Have a final look at your creative genius and determine in yourself.... Is there something more that will bring the best out in your design?
The window boxes below could provide that missing element. Or something else similar you just know will work. If it will then add it to your mini.
Now stand back and eye it from a distance.
For your Information: Clicking on pictures below will open a new window on Amazon for more details about each item.
Does your dollhouse window drapery arrangement really please you in its final stage? If so move on to bigger and better projects. If not ask yourself one final question. Is there something that does not go with everything?
It will be the taking away or adding that will finally make this effort truly yours. So don't finish until it feels finished.


---
What's been Happening At-the-Doll-House.com
We have a brand new look about us these days. Check it out here.
Join the On-Going Excitement on At-the-Doll-House.com. Tell your friends and family members today.
We are always building new pages for you At-the-Doll-House.com. It seems that the more we build, the more new and exciting ideas come to mind. Some of our newest pages include:
Doll's House Related Pages
Free EBook Offer 10 Important Tips to Great Doll House Design! Join our community and receive your complementary eBook. All are welcome.
Start your Project Everyone of us needs a plan of how to work fun times into our lives. Look over these tips of how to structure your special project time for you. How to get the most out of the time you plan...
Learn Website Building Skills
Get to Know me and How I came to Be Online Become a work at home mom along with me. Journey not only to your world in mini but maybe even to ideas lodged inside of you. If you have the desire this could be something you will want to pursue...
Your Best Internet Business Opportunity Read this 4 part introduction to working online. Take notes as ideas come to mind. Jot them down. You never know from where a truly profound nugget of internet interests will come from...
---
Your Special Share Categories
Do Something Special Today
Sharing what you have done could just make your day and someone else's. So share what you have done lately, or not so lately. We all would love to hear all the details.
Please note: Our Guidelines for submission can be found here. Also follow along with each pages specific topic. Wanting an idea? How about sharing your romantic picnic scene with us. Thanks.
For more details about our site check out The Doll House Blog here.

To see more issues like the "Romantic Picnic in Mini" Newsletter online click here.


---
---
---
---
Subscription Details
To get placed on our monthly email list fill in the form above in the right column.
To remove your name from our mailing list, please see instructions at the end of monthly Ezine notification email.
Questions or comments? E-mail us using this convenient form on our Contact Us Page.
Or call us at: 506-457-9512.
---
---

The Toy Shoppe
Visit our Dollhouse Store Online for houses, furnishings, dolls, kits, supplies, books..... for ideas on wares, designs and ready-made goods.
---
---

---
Dear Friend at the Doll House:
As an Amazon Associate we earn from qualifying purchases. So accordingly any link to Amazon opens in a new window on their site and gives us a commission if you buy. In turn it helps earn a small amount toward maintaining this site. Thank you for helping us keep doing what we enjoy.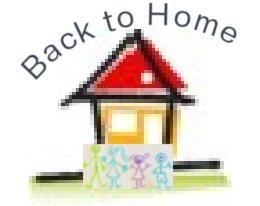 The Minis Zine