HOME | Minis Blog | About Us | Contact Us | Back Issues | This Issue
Dollhouse Miniature Furniture
---
September 2013
---
Furniture all Your Own the Best Reward ..
What's available in Dollhouse Miniature Furniture?
In the dollhouse furniture category there are a lot of items available. So many in fact that you really have to do your research thoroughly in order to get exactly what you are wanting. For each of the rooms you design.
Let's not forget that where and when you desire to include any type of item into your dollhouse environment you can always take the route of making your own furnishings also. Some would rather buy what they need than make any item however. And that's perfectly fine too.
What you will find though are: kits, plans, various styles, brands and prices ranging from minimal to designer. The designer category is amazing and pricey as you can well imagine.
Doing your miniature furniture shopping wisely is the first step in your success in this area.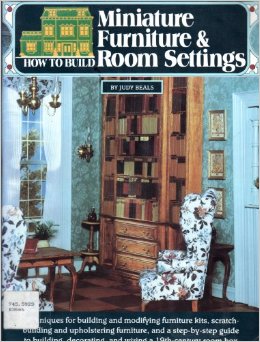 Kits and Plans
Most people want kits for various furniture but may not be satisfied with what they can get. You know how it goes. You have a visual idea in your mind but can not find anything that comes close. 
At this point you are right back at your starting point. Making your own design or at best possibly refashioning something you have found that comes close. Any way you position this scenario it forces a person to become creative. And what a wonderful experience that can be.
The book featured on the right gives ideas as to how-to refurbish furnishings you acquire. That said however it also provides ample projects for you to complete. Or experiment with.
Online the free examples of furniture plans are minimal in their presentation. Really what can anyone say in just one page of info you happen upon. They are not writing a book. So you do have to get out your tools and improvise with ideas you may encounter.
While online study this site for various free dollhouse miniature furniture plans. A grouping of assorted info and ideas can definitely combine to give you the furnishings you are looking for. But again those combinations come creatively out of you and the ideas you gather.
Styles and Brands
Below you will find a small list of ideas to look for in doing your dollhouse miniature furniture research. Though nothing is set in stone. So expect to encounter more ideas than are presented here. Mainly because the day after this is published a new brand can show up online. Better still wouldn't it be great if it was something you, yourself had created?
Styles:

Modern
Wooden
Unfinished
Handcrafted
Antique
Fine Designer
Wholesale

Brands:

Marx
Loving Family
Real Good Toys
Barbie
Madeline
Plan Toys
Victorian
So do searches online using the keywords above. If you are looking for a particularly "special something" that would be "just right" "you think".. Be prepared as we have found .. to develop what you really want yourself.
After all the genuinely amazing accessories and goodies around today have truly come out of someone's awesome imagination. So with that .. Your next great find can come, realistically speaking, from your own creative designs in your very own mind.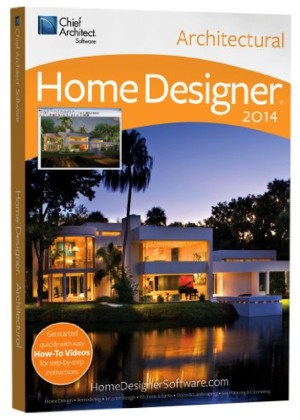 Featured Design Program of Our Choice: 
Chief Architect Home Designer Architectural
Never be at a loss again for how to design certain aspect of your dollhouse. For the outside as well as in the inside. Use all the information available at your fingertips to help you become the best you can be at design. Have the most fun designing your own miniature structures.
---
Take the advantage of signing up for our most recent Mini EBook Offer.
Acquiring skills has never been easier. However you will never know unless you give it a try. You too CAN create the dollhouse structures you have always dreamed of.
Who said construction is only for guys. We girls love building too. Read more now. Sign up here today.
---
---
---
PROJECT:
Make a 1:12 Scale Miniature Decorative Seat
Gallery of Pictures for Decorative Seat
Click on any picture below to enlarge this special dollhouse miniature furniture design. Make sure to position your page above the product box below. As it may interfere with the way the gallery of photos works. 
Products to Help complete your Project
Materials List
balsa wood 
graph paper 
pencil
craft knife 
self-healing craft mat

wood glue 
measuring tape 
ruler
scissors
paint

Calculate the correct size for your chosen dollhouse miniature furniture item. As you can see we have selected a piece of furniture from our home to miniaturize. (This is a decorative chair my father made my mom a few years ago.)

The original item is 3 feet high. And we are making a 1:12 scale replica of it. So 3 feet equals 3 inches. Our scale calculator has indeed been a priceless asset as we have developed our own pattern.
 
Make the pattern. To construct the pattern we first studied the item to see how many pieces it contained. Then after examining it we decided that since it was going to be so small we could make do with realistically fewer pieces. The back for instance is built using two pieces of wood. But our size told us that we could make one solid pattern piece to represent the larger two.


Gathering the materials used. Balsa wood, graph paper, pencil, craft knife, healing craft mat, wood glue, measuring tape, ruler, scissors and paint. This is the place to gather up all the elements you know you will be using for your dollhouse miniature furniture piece.


Cut out the design. Using your calculated measurements and graph paper begin designing all necessary pieces to your tiny chair. Our chair contains six pattern pieces.


Glue the chair together. Measure 1 inch from the bottom up on the back piece of chair. Place small piece of wood at this measurement. Cross-wise. Place second small thin piece of wood cross-wise at the top of the front piece.

Next attach the front to the back using the two longer thin pieces of wood. One on each side. All four of the thin pieces of wood should form a box on the under side of the chair. Finally glue the seat in place. 


Paint the chair. Using the color that you want paint your chair for a great dollhouse miniature furniture finish. Make sure you wait a small amount of time between the glue drying and the painting stages. However we found that if you used a very small amount of wood glue we could paint soon after applying the glue.


Tip #1 for designing your decorative dollhouse miniature furniture chair. You can always adjust the chair legs once you have glued all the pieces together. This can be done so your tiny chair sits level as it should.


Tip #2. When working with thin pieces of balsa wood we found you could easily cut any piece using your every day pair of scissors. Scissors let you cut most straight lines or large curves without damaging your project. However use a sharp, pointed craft knife for any detailed areas.


---
---

View or Buy Miniature Kitchen Hutch.


Design your Own Dollhouse Miniature Furniture Plans
Get some additional help in designing. If you are sincerely interested in doing design work there are people who can help add to your knowledge base. Once you have the basics of "what to do" you can easily use those concepts to go even further. With your own designs for dollhouse miniature furniture.
Andy Duframe is one of those instructors to seek out for more information regarding your building project "how-to's". He has produced numerous Woodworking Books at very reasonable prices. 
"Woodworking plans are great for getting a project started, but I often end up altering the design to fit my taste." ~ Andy Duframe. Does this last statement sound like you? Then look into Andy's instruction books on woodworking and teach yourself more about this amazing hobby/profession.
Get the Complete Series—6 EBOOKS!
The 6-Pack Wood Project Planners series starts with an inside look at how to build a workbench (a must-have item for every workshop) and a bookcase (the perfect starter project).
Andy will show you the inside which will allow you to understand the basics of the additional templates in his package. Plus they provide an easy way to sketch and plan your own wood project designs. 
And since you already know how to shrink any item you want. His additional info will help you go further than you may think possible. On to create your own dollhouse miniature furniture designs. All you need are the "how-to's" that make it all achievable. 
His EBooks Include "How-To's" like What is Listed Below:
EZ Workbench Planner - Build a 2x4 workbench!


EZ Bookcase Planner- Learn the basics of bookcases!


EZ Project Planner - EZ templates for designing a project!.


EZ Magic Drawing Cubes - Draw your project in perspective!


EZ Plywood Planner - No more wasted plywood!


EZ Floor Planner - Jumbo templates for the big projects!
Whether you study large plans or small sets you can learn major components to help you design like a pro. So don't turn down any opportunity to tap into more resources.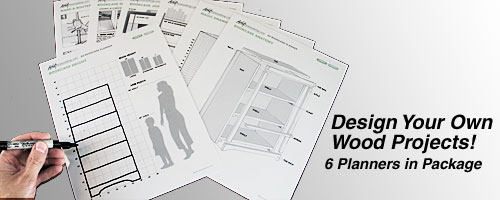 ---
---
What's been Happening At-the-Doll-House.com
Explore the following Great
Barbie Doll House Plans Now
Woodwork Scroll Saw Pattern Instructions to Build Victorian Barbie House
We have a brand new look about us these days. Check it out here.
Join the On-Going Excitement on At-the-Doll-House.com. Tell your friends and family members today.
We are always building new pages for you At-the-Doll-House.com. It seems that the more we build, the more new and exciting ideas come to mind. Some of our newest pages include:
Doll's House Related Pages
Build doll house plans that even you will love In an endeavor to get the best dollhouse miniature furniture plans for your money. One has to consider creating the plans themselves! What other way is there to be completely confident of how things work. Creating your own plans gives you the edge ...
Ariella Dollhouse Plan Visit this page to find out the finer details of this exquisite DollHouseDesigns project. Get into all the elements from construction, interior design, miniature kitchen cupboards, buying accessories and more. This a house to make your very own at every stage.
Learn Website Building Skills
Work-at-home-moms! Becoming a work at home mom is a worthwhile goal for some ladies. Find out if you have what it takes to achieve this goal. Take this course today ...
A Crafters Website Tools List At the beginning stage of getting information to work online? This page lists tools to use to get the job done on time and the right way. If you are tired of sorting through ideas on the web you need to check out SBI for all the good things they provide online. Start here ...
---
---
Your Special Share Categories
Do Something Special Today
Sharing what you have done could just make your day and someone else's. So share what you have done lately, or not so lately. We all would love to hear all the details.
Please note: Our Guidelines for submission can be found here. Also follow along with each pages specific topic. Wanting an idea? How about sharing your romantic picnic scene with us. Thanks.
For more details about our site check out The Doll House Blog here.

To see more issues like the "Romantic Picnic in Mini" Newsletter online click here.


---
---
---
---
Back Issues by Year and Topic
2010

August 2010 -- Super Summer Ideas plus Barbie size Gingerbread Ornament Read More Now...

2011

March 2011 --
Dollhouse Furniture (Part 1) Some terms to consider plus Pine Cone Candle Holders Read More Now...

April 2011 -- Dollhouse Furniture (Part 2) Tools needed plus Paint a Miniature Hutch Read More Now...

May 2011 -- Dollhouse Furniture (Part 3) Wood Selection plus Create a Miniature Entryway Craft Read More Now...

June 2011 -- Dollhouse Furniture (Part 4) Basic Joints plus a Summer Wreathe to Create Read More Now...

August 2011 -- Furniture Projects, a book review, plus Make your own Entry Vanity Table Read More Now...

Sept 2011 -- Making Accessories with Dough plus Style Barbie a Cookie Jar Read More Now...

Oct 2011 -- Barbie Dollhouse Plans plus Create Mini Bottle Bibs for your fashion doll's party night Read More Now...

Nov 2011 -- Developing your Best Design Plans plus Make a Tiny Dollhouse for your Dollhouse Read More Now...

2012

Jan 2012 -- Dollhouse Kits learn while doing plus Review these amazing Decorating Techniques Read More Now...

Feb 2012 -- Simply enjoy yourself make these Scaled down Houses plus Cabinet Creation with unique Supplies Read More Now...

March 2012 -- Build your own site on the web. Learn the many ways to Succeed Read More Now...

April 2012 -- Miniature Wicker Furnishings plus join us and make this unique Wicker-Look Display Read More Now...

May 2012 -- Summer Picnic Fun for Two in Miniature plus a Tiny Mosaic Garden Stone Craft Read More Now...

Sept 2012 -- Woodworking ideas, Dollhouses, SBI and BB2 are they related? plus craft this Miniature Floorcloth for your Dollhouse Read More Now...

Oct 2012 -- Dollhouse Window Drapery plus Model Curtains for your tiny Dwelling by using what you have on-hand Read More Now...

Nov 2012 -- Dollhouse Kitchen Renovations plus Preparing your Tiny Dwelling to Receive a Kitchen Facelift Read More Now...

2013

Feb 2013 -- Ariella Dollhouse Plan Review. Read all about this intriguing dollhouse project. Get started constructing today with great price deals here Read More Now...

Feb 2013 -- February's main ezine issue. Miniature kitchen cupboards and how to stock the tiny shelves. Two design books to study and a tiny project. Get some extra ideas Read More Now...

March 2013 -- Introduce yourself to our free ebook offer all over again. You will love the new format. All online and downloadable too. As well in this mini issue acquire more free reading material to build a strong online business Read More Now...

April 2013 -- Starting your own crafting ebiz can be hard but not if you know sites that will help you along the way. These desire your success Read More Now...

May 2013 -- Have you been wanting to make your own woodworking plans for doll houses? We have good ideas as to how Read More Now...

June 2013 -- Take a deeper look at the Home Designer Suite of software. It CAN help you develop plans that will amaze even you Read More Now...

July 2013 --Explore all the particulars of the Willow Dollhouse Kit. Is it for you? As well learn to create your own mini wallpaper in minutes Read More Now...

August 2013 -- Make your own Mini Victorian Dolls. When nothing else works you can create something that does. Also style your doll in Hankie Couture fashions. Unique and compellingly beautiful Read More Now...

Sept 2013 -- Finally take a moment and really design your own dollhouse mini furniture. You can, you know you can. Next make this sweet tiny decorative chair for your 1:12 scale house Read More Now...

Nov 2013 -- Get excited about your mini Christmas theme this year. Pull out all the stops and do adventurous things Read More Now... 

2014

Jan 2014 -- Start with one word and create a new project or masterpiece. Then create this adorable mini bedspread in 1:12 scale Read More Now...

Mar 2014 -- Create a comfortable intimate layout for any room with the use of a tiny fireplace. Then check out the recent project and start Read More Now...

April 2014 -- Paint stencils have their place in dollhouses. Find out where they come in handy. Plus create some of your own Read More Now...

May 2014 -- Continue your study of design with this issue. We delve in and examine different elements to get you started in your own design Read More Now...

Aug 2014 -- Find out more about Home Designer. Up close and personal. Then take a shot at designing your own tiny room. See our master bedroom Read More Now...
---
---
Subscription Details
To get placed on our monthly email list fill in the form above in the right column.
To remove your name from our mailing list, please see instructions at the end of monthly Ezine notification email.
Questions or comments? E-mail us using this convenient form on our Contact Us Page.
Or call us at: 506-457-9512.
---
---

The Toy Shoppe
Visit our Dollhouse Store Online for houses, furnishings, dolls, kits, supplies, books..... for ideas on wares, designs and ready-made goods.
---
---

---
Dear Friend at the Doll House:
As an Amazon Associate we earn from qualifying purchases. So accordingly any link to Amazon opens in a new window on their site and gives us a commission if you buy. In turn it helps earn a small amount toward maintaining this site. Thank you for helping us keep doing what we enjoy.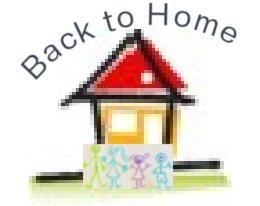 The Minis Zine