Hi,


Home Designer can help you Build the Dollhouse of your Dreams - June 2013 Issue
---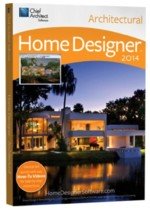 Knowing the value of doing things for yourself. We know you will love getting acquainted with the Home Designer group of software programs.

There is something for everyone available with these designer tools. Yes even if you think you have no talent or money. They will help you achieve great results.

Economical and Beautiful Too

Even if you have little cash on hand you can begin to experiment with the lowest priced selection for only $59. So it is a very do-able exercise for even the most price conscious individual.

Having used this designer in the past and currently, we hope you are as enthusiastic as we are. Home Designer will take you from thinking you can not do designing. To believing that with practice you can do anything you put your mind to.

We all know that there are very few sites online that cater to the people who want a new dollhouse plan. If you have searched as we have you have not been able to find many selections worth your time.

Most of them you really have to know how to put together yourself. Those of you who have no time or experience in working that way may find those selections a challenge.

Up for a Challenge? This one is Easy ...

We are not opposed to challenges. We love a good workout now and then. Home Designer gives you an easier route though.

So follow along with us as we introduce you to this amazing designer software. You can do a lot of things with it.

For instance, draw your plan, calculate, and estimate the cost of creating your masterpiece. Although we do pause at the last one. Hm, that will take you into recalculating the plan as a dollhouse unit. And it just may be easier to use the large format and then calculate items using Excel or some other program.

However we did just read that the calculations in the program can be edited. So with a bit more study all of us should be able to master this software. And work out a process that will lead to complete success.

As you can see we are still just working all this out. But for the most part we know you will have fun and love using it to develop a brand new talent. Especially where dollhouses are concerned.

Just think no more being stuck for what to make. You can take a shot at it yourself. Today start developing the plan you have been dreaming of owning. Who knows maybe it will prove to be so good you will be living in it by next year. Stranger things have happened.
---
Get your update to our ebook. We have just completed a much needed revision You can check it out today...
Password Needed to Enter
If you are currently a subscriber and in good standing (simply meaning you have not unsubscribed) you can get the password at any time. Basically contact me through my contact us page and I will send it right out to you. I have provided the link here for your convenience. Contact me with this link and I will respond as soon as possible.

Our update includes a new location:
10 Important Tips to Great Doll House Design can be found here:
10 Important Tips to Great Doll House Design
The new url: https://www.at-the-doll-house.com/10-Important-Tips.html
You will find a new online page plus a convenient place to download your ebook. As always it is free. No fee to access or use the facilities. Hope you come out to visit real soon. We have the tea and coffee on. Go ahead pull up your mini armchair and get acquainted.
If you are not a member yet and you are receiving this newsletter, sign up to receive your copy here.

---
Your Own Dollhouse Plans made Easy
With a bit of ingenuity and the proper know-how you can develop your own dollhouse plans. Combining the right desire, namely yours, and knowledgeable expertise can go a long way.

In the pursuit of plans we have come across one software program that will help you in more ways than one to begin exploring your potential with developing great (not just good) dollhouse plans.

We happened to think so highly of it we gave it a permanent spotlight on our website.

For the rest of this story you will have to check out the latest featured page from The Minis Zine. Thanks so much for subscribing to The Minis Zine. Be sure to hit the Facebook "Like" button on any issue page if you like it. Thanks again!

Have a great day and enjoy your Dollhouse EZine.

To Your Success,
(.\_/.)
(='.'=)
(")_(")
Lois Williams lois@at-the-doll-house.com
Smart Guide 2 Doll House Design!
Styled, Built, Designed! Made 4 You!
At-the-Doll-House.com

At The Doll House
New Brunswick, Canada
506-457-9512


Check out our Informative Doll House Blog:
https://www.at-the-doll-house.com/Doll-House-blog.html

Follow Me!
http://twitter.com/athedolhouse
http://www.facebook.com/pages/At-the-Doll-Housecom/147224525319181

P.S. Be sure and check out all the ways to obtain the dollhouse plans you desire in our current issue here.

---
The following links will take you directly to some great topics:
Check out our latest EBiz page for crafters...
Study these free courses online ...
People usually assume that what you get for free has next to nothing for meat included. Not so with these freebies. You will not find this info being given away anywhere else. And yes you can read everything without spending a dime...
(https://www.at-the-doll-house.com/web-design-course.html)
Join our Dollhouse Community it's Easy...
Pull up a miniature chair and relax. You are invited...
Join our dollhouse community and share in our topics provided. We encourage you to share as much as you feel comfortable with. Hope to see you online...
(https://www.at-the-doll-house.com/free-woodworking-plans.html#5thSection)
Our topical reference for each Ezine Issue...
Get comfortable in your miniature chair and start reading past editions... We have always wished that the issues page was more detailed. Now there are more details to help you get around. Hope you enjoy the improvements...
(https://www.at-the-doll-house.com/free-woodworking-plans.html#backissues)