HOME | Minis Blog | About Us | Contact Us | Back Issues | This Issue
March 2011 Ezine
Getting Started your own
Doll's House Furniture (Part 1)
---
March 2011
---
March 2011 Ezine
Get Started Mini Furnishings Easier than you Think.
March 2011 Ezine ~~ At times all we sometimes need is a gentle push in the right direction... And the courage to pursue our dreams is launched!
Here is a term used in furniture construction:
The term "carcass" was used in actual pieces of full-sized furnishings. But where dollhouses are concerned the term is still used.
It originally was reserved for the box-like basis of larger pieces such as wardrobes, cabinets and bureaux.
The main thing that matters in the construction of dollshouse accessories is that your pieces look right from the outside. Because obviously you are not going to be able to genuinely use each piece you create.
In its simplest form, a "carcass" is basically an open box with a back to help keep things square and rigid. It may be with or without divisions.
A piece of furniture may also contain two or more carcasses located in different places on the piece itself. Any number of these can be fitted together as well. Such as goes on with kitchen cabinets.
This can be done in your miniature world.
Find out more about mini furnishings here...
If you prefer, buy ready made Dollhouse Furnishings here...
---
PROJECT: Mini Pine Cone Candleholders
For the collector in you. A tiny table centerpiece for the Winter season.
Materials Needed:

All of the materials listed have pop-up links provided. (With all, we have supplied our suggestions.)
Begin with the garland.
Place just enough around to circle the candle holder. Be as decorative and creative as you desire with how you arrange it.
Using the pine cones begin arranging them as accents around the outside of the candle holders. It may be necessary to break up the pinecone to help it fit.
Add a small decorative gift along with a few Christmas ornaments.
Glue all in place with hot glue.
Highlight with 1/8th" red ribbon and iridescent snow paint here and there on pinecones. And voila, you have a new 1:12 Christmas center piece to display in your dollshouse.

Guidecraft Grand Victorian Mansion.
Winner: Best Toy Award
"We bought this dollshouse for our daughter for Christmas. We spent a long week priming and painting it just right. It took paint well (including the trim which we primed and painted white), and was easy to assemble. Much easier to put together than the more elaborate kits, but gave us the flexibility to decorate it as much as we wanted.
I also made little curtains for the windows, and tiny paintings. We plan to add flower boxes in the spring. We stained the floors to make them look like real oak hardwood floors. Very sturdy and 2 kids could easily play at one time. Our daughter hasn't stopped playing with it! A terrific miniature all around!" Quote from Amazon.com
View Guidecraft Grand Victorian Mansion here.
---
What's been Happening At-the-Doll-House.com
Stylin' with Barbie at Amazon.
Collectible Barbie.Still Queen.
We have a brand new look about us these days. Check it out here.
We are always building new pages for you. It seems that the more we build, the more new and exciting ideas come to mind. Some of our newest pages include:
For more details about our site check out Our Blog here.

To see more issues of our Newsletter online click here.
---


---
---
Subscription Details:
To get placed on our monthly email list fill in the form above in the right column.
To remove your name from our mailing list, please see instructions at the end of monthly Ezine notification email.
Questions or comments? E-mail us using this convenient form on our Contact Us Page.
Or call us at: 506-457-9512.
---

The Toy Shoppe
Visit our Dollhouse Store Online for houses, furnishings, dolls, kits, supplies, books..... for ideas on wares, designs and ready-made goods.
---

---
Dear Friend at the Doll House:
As an Amazon Associate we earn from qualifying purchases. So accordingly any link to Amazon opens in a new window on their site and gives us a commission if you buy. In turn it helps earn a small amount toward maintaining this site. Thank you for helping us keep doing what we enjoy.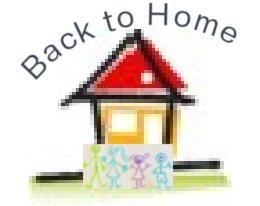 The Minis Zine