HOME | Minis Blog | About Us | Contact Us | Back Issues | This Issue
Dollhouse Kits. Teach and Save.
---
January 2012
---
Dollhouse Kits are they for You?
For People who Build their Own. . .
Dollhouse Kits are for people who want to build their own structures yet do not want to deal with cutting it all out themselves. They want a bit of help in the construction end of things.
As well some people have the hobby of getting a new kit when the old one has been constructed and is now on display. They simply love building these kinds of dollhouses.
So basically what do dollhouse kits offer us anyway?
They supply the know how, you supply the desire to build
They help if you want to know how to design your own building at some point
They contain a set plan for construction to follow
They take most of the guesswork out of construction
They illustrate where to start and how to finish
They have people to ask when you need help
They come with most of the supplies you need except for basic building tools
Any additional items that you may want are listed with the kit information
A Couple of Scale Sizes to Consider
Dollhouse kits can come in a range of scale sizes. The most popular scale sizes being 1/2" and 1". Such as 1/2" equals one foot, or 1" equals one foot.
With 1" or 1:12 scale the advantage is that you can actually see clearly what you are looking at. Where with smaller scales you end up needing a bit more patience and the ability to work with very small parts.
In the working with small parts some of us either have no patience or our hands just refuse to operate properly under those conditions.
Some people are very skilled in the art of working in such close dimensions and they are to be admired. They truly do intricate work.
Two Top Dollhouse Kits are: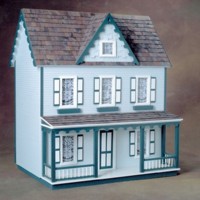 Arriving unfinished and unassembled this structure contains 7 rooms that should be constructed by an adult. It is not something a child can easily complete. Except under adult supervision. Obviously it is not for a child under age 3.
A collector would do well with this one. It does come with enough to do to keep any collector/hobbyist interested and busy.
Made in Vermont, USA it has step-by-step instructions with detailed drawings. A laser cut stencil is supplied for detail.
Also includes movable room dividers, raised panel shutters and doors, flower boxes, a detailed staircase, molded railings and porch posts.
Sale Price at the time of this writing: $159.99
Greenleaf Dollhouses Garfield Dollhouse Kit
The Garfield Dollhouse Kit is a wonderful beginner house for new collectors. Although from most sources it does imply that it is intricate as well as adventuresome.
So it is not one to be gotten and thought to be done overnight. This is a kit to be treasured and enjoyed as you build. If you like to have a kit to get caught up in and relax, then this kit could be for you. So explore the benefits and check it out.
The set includes:
Seven Peaks
Full Wrap around Porch
Two Balconies
Two Bay Windows
Ten Rooms
Tower Chamber
Wonderful Gingerbread Trim
Sale Price at the time of this writing: $228.31
As you purchase and enjoy your dollhouse kits, here are some additional sites for help in the construction:
Don't forget to investigate the last several month E-Zine Issues that look into different topics related to dolls house creation. Check those issues out here.


---
Design Tip #9
Relax and Build Time
Go into your own design phase at your own speed. Take your time developing this skill.
"Now that the exterior of the house has been finalized we can begin laying out rooms on the interior. Rooms are defined by the walls that enclose them. They are then assigned a Room Type that assigns common room attributes." Quote from Home Designer User's Guide
BOOK REVIEW: Encyclopedia Doll's House Decor. .
The Encyclopedia of Dollshouse - Decorating Techniques by William Davis, Caroline List, and Nick Forder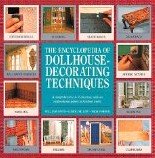 This is an inspirational book of how-to decorate any dollhouse kits. Using the ideas to boost your own creative bend will definitely save you money.
As well the techniques illustrated will help you do your own thing at every turn while constructing your dollhouse kits if you so desire.
The book has ideas in these major categories: interior walls, floors and carpets, exterior walls and roofs. Under each of these sections you will also find a number of more detailed sub-sections. For instance, under interior walls we find: antiquing, blocking designs, decoupage, hand-painted walls, faux marbling, stenciling and varnishing, to name a few.
In the "Brick facades" section we quote:
"Bricks of one type or another have been in use for thousands of years, so whatever period you choose, brickwork will no doubt be in keeping. Bricks are also used worldwide, except in regions where there is no native clay or brick earth."
"Tips of the Trade - When using printed paper brick facades, add a little food coloring or powder paint to the wallpaper paste in a similar color to your paper. This will help you to see any spots you have missed."
Each topic contains a bit of history and very well pictured steps you can take to accomplish each technique that is covered. Also with "tip of the trade" to help you achieve the most professional results. It is definitely a book for the creative collector to own and put to good use.
And as we happen to own a copy of this book and enjoy the information provided we highly recommend its purchase.


---

View or Buy Mini Dollshouse here.

---
Take the advantage of signing up for our most recent Mini EBook Offer.
Acquiring skills has never been easier. However you will never know unless you give it a try. You too CAN create the dollhouse structures you have always dreamed of.
Who said construction is only for guys. We girls love building too. Read more now. Sign up here today.
---

Looking for a new home for Barbie?
...Over 200 people love this one!
Barbie Pink 3-Story Dream Townhouse
The rave reviews are in. Over 200 people gave this particular Barbie Mansion their famous FaceBook "like". Plus 156 gave it their official *Five* Star rating.
Barbie Pink 3-Story
Dream Townhouse Features
Pink personal elevator
Lights and sounds on every level
Roaring fireplace
Pop up flat screen tv
Barbie signature bathroom
Sounds include doorbell, kitchen timer, crackling fireplace, shower humming, and flushing toilet
Sale Price at the time of this writing: $145.00
"Barbie's Dream Townhouse is decorated throughout in classic Barbie pink, with lifelike intricate details, lights, and sounds. With over 55 pieces and accessories, the house has five fully furnished, deluxe rooms with chandeliers, tiki lights, a fireplace, and a refrigerator that all light up. Sounds include Barbie "humming" in the shower, the kitchen timer, the doorbell, the fireplace crackling, or the toilet flushing." Quote from Amazon.
One Review States: Worth the money... "I purchased this to give to my daughter for her birthday. The house is huge. It was quite simple to assemble. The hardest part and what took the longest was the elevator. I had a hard time getting this little plastic piece to snap into the top to make the elevator go up and down. I think I worked on the elevator for at least a half hour. That was almost as long as it took me to assemble the rest of the house and apply the stickers. It is sturdy and will hold up to hours of playing I am sure. The lights over the hot tub came with batteries. I will still need to buy some AA to make the rest of the lights and sound work. This is quite similar to the Barbie dream house I remember a friend of mine having in the 70's. I think it's a good value for the money and quite fun. I wish I had gotten to play with this growing up. I look forward to playing with it and my daugther."
Barbie Dream Townhouse
Sorry this is not one of the many dollhouse kits on the market today.
See What all the Excitement is About Below
View Barbie Pink 3-Story Dream Townhouse now.


---
What's been Happening At-the-Doll-House.com
We have a brand new look about us these days. Check it out here.
Join the On-Going Excitement on At-the-Doll-House.com. Tell your friends and family members today.
We are always building new pages for you At-the-Doll-House.com. It seems that the more we build, the more new and exciting ideas come to mind. Some of our newest pages include:
Free EBook Offer10 Important Tips to Great Dollshouse Design! Get our new free ebook today. Learn how to start your next project with the enthusiasm it and you deserve.

For more details about our site check out Our Blog here.

To see more issues of our Newsletter online click here.


---
---
---
Subscription Details:
To get placed on our monthly email list fill in the form above in the right column.
To remove your name from our mailing list, please see instructions at the end of monthly Ezine notification email.
Questions or comments? E-mail us using this convenient form on our Contact Us Page.
Or call us at: 506-457-9512.
---

The Toy Shoppe
Visit our Dollhouse Store Online for houses, furnishings, dolls, kits, supplies, books..... for ideas on wares, designs and ready-made goods.
---

---
Dear Friend at the Doll House:
As an Amazon Associate we earn from qualifying purchases. So accordingly any link to Amazon opens in a new window on their site and gives us a commission if you buy. In turn it helps earn a small amount toward maintaining this site. Thank you for helping us keep doing what we enjoy.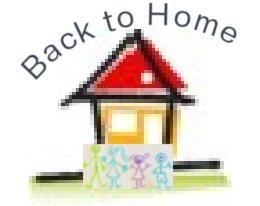 The Minis Zine