HOME | Minis Blog | About Us | Contact Us | Back Issues | This Issue
Your Miniature Victorian Doll
---
August 2013
---
Tea Stain Effect makes Great Antique Look ...
A Miniature Victorian Doll for your Dollhouse
Making a victorian doll that you want is a solution when you just can not find a doll to suit your needs. One of the best design suggestions is to use the dyed tea stain effect. Where you use tea water to immerse your doll fabric in for that aged look. And then dry the fabric in your dryer to set the color.
Do this process over and over too, to get the color you are wanting. This method gives your doll that antique look so many collectors are desiring.
Looking over various books can give you additional ideas to help fashion your own dolls also. However in reading reviews and owning several of Sue Heaser's books we can vouch for this author. Her books are worth every penny you pay to get them. Most reviewers give her 5 stars. She is an excellent miniature artist with a history of creating and instructing to assist her. In other words she does good work.
Dyed Tea Stain Effect for Soft Cloth Dolls
Start by selecting the cloth you are using for your soft cloth doll. This will be the main fabric that makes up the body. Without the clothes. The material you will use for the head, arms, legs and the body - trunk.


Make a pot of tea using 4 tea bags to every 20 ounces (600ml or 2 and 5/8 cups) water. Steep for 15 minutes. Remove tea bags.


Next immerse your fabric in the water and leave for 20 minutes stirring occasionally to create an even color.


Dry your material in the dryer to set this color stage.


Repeat these steps until you have your antique doll's color you are wanting. This will make an excellent effect for any victorian doll you're currently designing.
Doll creation books by Susanna Oroyan get rave reviews as well. Of course a lot of doll books available may be for full sized dolls. You have to greet those kinds of instructions with the idea of shrinking the patterns. 
Shrinking ideas you find are always exciting. That way you seriously get into the design elements of what you seek. And we see that as a winning combination for all who want to create. It adds depth to your designs and makes every moment you spend on your dollhouse truly an adventure.
Best Suggested Miniature Victorian Doll Books
It is suggested you explore many ideas regarding victorian dolls before beginning your design work. We have provided some books to help in your study. The more information you get the better doll you will create. Ending in a well rounded family or doll for your dollhouse environment.
Find below Susanna Oroyan' s book Anatomy of a Doll and Sue Heaser's book Making Miniature Dolls with Polymer Clay. Both books will help you get ideas for your own miniature victorian doll. The other books will help you get a feel for doll making in general and the Victorian Era.
Not into making your own miniature victorian doll? View or buy here.
---
Take the advantage of signing up for our most recent Mini EBook Offer.
Acquiring skills has never been easier. However you will never know unless you give it a try. You too CAN create the dollhouse structures you have always dreamed of.
Who said construction is only for guys. We girls love building too. Read more now. Sign up here today.
---
Design Tip #11
Imagine Filming a Walkthrough of your Miniature !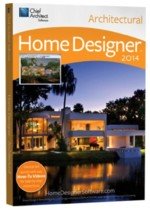 Walkthroughs
A 3D Walkthrough is a series of picture files saved in .avi format that can be played like a movie by other applications such as Windows Media Player.
There are two ways to record a walkthrough:
Draw a path in floor plan view using the CAD tools, then direct the program to record a walkthrough along that path.
Create a 3D view, then begin recording and use the Move Camera tools to navi­gate through the view. Quote from Home Designer User's Guide
---
---
PROJECT:
Spine Tingling Miniature Victorian Doll Dresses ...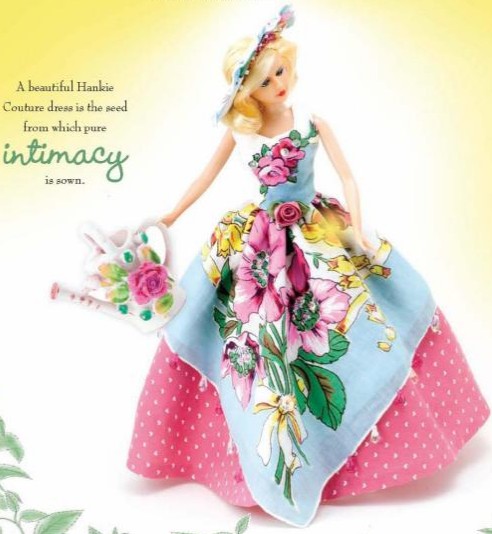 Dress your Miniature Victorian Doll with Style and Flair
Yes now it is time to dress your miniature victorian doll. And in what better way than exceptionally stylish dresses. With this section we will be examining Hankie Couture by Marsha Greenberg. When we first got this volume it impressed us so. We are hoping it does the very same for you. 
In Hankie Couture, Marsha takes you along her journey as she designs many gorgeous fashion sized doll dresses. Our personal favorite. One of the reasons we selected this book is because of her devotion to choosing vintage collector handkerchiefs for her designs. Which go right along with this ezine issue titled Your Miniature Victorian Doll. 
However if you are wanting an unique dress for say a 1:12 scale setting you could pick up some pointers from her too. All that is needed is to shrink what you see. For that you will need a scale converter, a good quality printer and your imagination. And remember every 100 pixels equals one inch.
In her book you will find these topics:
The Story of Hankie Couture: Introduction

The Hankie Dress: The Original Vintage-Hankie Creation
The Apron Dress: Hankies Twinned with Complimentary Fabrics
The ACEs: Applique, Crochet, and Embroidery
Sleek and Sophisticated: Elegant Ensembles with Cosmopolitan Flair
Just for Fun! Dresses with a Sense of Humor
Special Occasions: Weddings, Parties, and Celebrations
Sleepwear: Playful and Lovely
How-To: Instructions for Making Your Very Own Hankie Designs 
Details: The Magic of Hankie Couture
Acknowledgments: The Friends of Hankie Couture
Content list, above, quoted from the book Hankie Couture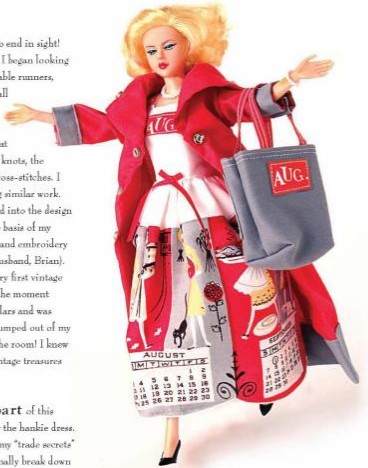 Materials Needed for One Hankie Dress:
Hankie Couture book for complete instructions
1 handkerchief
White cotton fabric
Small sewing needle
Coordinated thread to match cloth of dress
Simple contrast color for doing basting
Ruler
Scissors
Tracing paper
Soft lead pencil
Straight pins
Iron and ironing board
Small snap
Sewing machine (optional). You could just as easily stitch the whole thing by hand if you prefer. Making your own miniature victorian doll dress is after all up to you how you do it. Hand stitching can further authenticate the era you are trying to create.  
Select a hankie for your miniature victorian doll dress here.
Below - Hankie Couture Book, Calendar and a Vintage Hankie
Meet Marsha Greenberg - Artist and Author

Refresh page to View Again
---
---

View or Buy Miniature Kitchen Hutch.


Welcome to Hankie Couture on EBay. As we have covered Marsha's book Hankie Couture above we could not help putting up her store from EBay. There she has for sale some of her creations. Some purchases may or may not include her Barbie-sized miniature dolls. So read everything carefully.
Browsing about we definitely enjoyed what is on display. However we did see one other item that may be of interest to some. She has listed a case of 16 of her books. An exceptional buy. Great for gifts no doubt. Even better though for someone wanting to explore her volume in a class type setting. All autographed too. Okay enough of all that go directly to her EBay storefront now.
---
---
What's been Happening At-the-Doll-House.com
Explore the following Great
Barbie Doll House Plans Now
Woodwork Scroll Saw Pattern Instructions to Build Victorian Barbie House
We have a brand new look about us these days. Check it out here.
Join the On-Going Excitement on At-the-Doll-House.com. Tell your friends and family members today.
We are always building new pages for you At-the-Doll-House.com. It seems that the more we build, the more new and exciting ideas come to mind. Some of our newest pages include:
Doll's House Related Pages
Build doll house plans that even you will love In an endeavor to get the best dollhouse plans for your money. One has to consider creating the plans themselves! What other way is there to be completely confident of how things work. Creating your own plans gives you the edge ...
Ask a Question Ask a specific dollhouse related question. If we can not answer maybe the ever growing dollhouse community can. Start getting your questions answered ...


Casting Resin Casting allows every dollhouse owner to overcome the obstacles of items they can not acquire. Now make molds easy as 1 .. 2 ..


Best Miniature Dollhouse Plan you can Create

In need of dollhouse i

nformation and plans? Read this page for knowledge and guidance. Looking for a great dollhouse building plan checklist? Find that here too ...
Ariella Dollhouse Plan Visit this page to find out the finer details of this exquisite DollHouseDesigns project. Get into all the elements from construction, interior design, miniature kitchen cupboards, buying accessories and more. This a house to make your very own at every stage.
Learn Website Building Skills
Work-at-home-moms! Becoming a work at home mom is a worthwhile goal for some ladies. Find out if you have what it takes to achieve this goal. Take this course today ...
A Crafters Website Tools List At the beginning stage of getting information to work online? This page lists tools to use to get the job done on time and the right way. If you are tired of sorting through ideas on the web you need to check out SBI for all the good things they provide online. Start here ...
---
---
Your Special Share Categories
Do Something Special Today
Sharing what you have done could just make your day and someone else's. So share what you have done lately, or not so lately. We all would love to hear all the details.
Please note: Our Guidelines for submission can be found here. Also follow along with each pages specific topic. Wanting an idea? How about sharing your romantic picnic scene with us. Thanks.
For more details about our site check out The Doll House Blog here.

To see more issues like the "Romantic Picnic in Mini" Newsletter online click here.


---
---
---
---
Back Issues by Year and Topic
2010

August 2010 -- Super Summer Ideas plus Barbie size Gingerbread Ornament Read More Now...

2011

March 2011 --
Dollhouse Furniture (Part 1) Some terms to consider plus Pine Cone Candle Holders Read More Now...

April 2011 -- Dollhouse Furniture (Part 2) Tools needed plus Paint a Miniature Hutch Read More Now...

May 2011 -- Dollhouse Furniture (Part 3) Wood Selection plus Create a Miniature Entryway Craft Read More Now...

June 2011 -- Dollhouse Furniture (Part 4) Basic Joints plus a Summer Wreathe to Create Read More Now...

August 2011 -- Furniture Projects, a book review, plus Make your own Entry Vanity Table Read More Now...

Sept 2011 -- Making Accessories with Dough plus Style Barbie a Cookie Jar Read More Now...

Oct 2011 -- Barbie Dollhouse Plans plus Create Mini Bottle Bibs for your fashion doll's party night Read More Now...

Nov 2011 -- Developing your Best Design Plans plus Make a Tiny Dollhouse for your Dollhouse Read More Now...

2012

Jan 2012 -- Dollhouse Kits learn while doing plus Review these amazing Decorating Techniques Read More Now...

Feb 2012 -- Simply enjoy yourself make these Scaled down Houses plus Cabinet Creation with unique Supplies Read More Now...

March 2012 -- Build your own site on the web. Learn the many ways to Succeed Read More Now...

April 2012 -- Miniature Wicker Furnishings plus join us and make this unique Wicker-Look Display Read More Now...

May 2012 -- Summer Picnic Fun for Two in Miniature plus a Tiny Mosaic Garden Stone Craft Read More Now...

Sept 2012 -- Woodworking ideas, Dollhouses, SBI and BB2 are they related? plus craft this Miniature Floorcloth for your Dollhouse Read More Now...

Oct 2012 -- Dollhouse Window Drapery plus Model Curtains for your tiny Dwelling by using what you have on-hand Read More Now...

Nov 2012 -- Dollhouse Kitchen Renovations plus Preparing your Tiny Dwelling to Receive a Kitchen Facelift Read More Now...

2013

Feb 2013 -- Ariella Dollhouse Plan Review. Read all about this intriguing dollhouse project. Get started constructing today with great price deals here Read More Now...

Feb 2013 -- February's main ezine issue. Miniature kitchen cupboards and how to stock the tiny shelves. Two design books to study and a tiny project. Get some extra ideas Read More Now...

March 2013 -- Introduce yourself to our free ebook offer all over again. You will love the new format. All online and downloadable too. As well in this mini issue acquire more free reading material to build a strong online business Read More Now...

April 2013 -- Starting your own crafting ebiz can be hard but not if you know sites that will help you along the way. These desire your success Read More Now...

May 2013 -- Have you been wanting to make your own woodworking plans for doll houses? We have good ideas as to how Read More Now...

June 2013 -- Take a deeper look at the Home Designer Suite of software. It CAN help you develop plans that will amaze even you Read More Now...

July 2013 --Explore all the particulars of the Willow Dollhouse Kit. Is it for you? As well learn to create your own mini wallpaper in minutes Read More Now...

August 2013 -- Make your own Mini Victorian Dolls. When nothing else works you can create something that does. Also style your doll in Hankie Couture fashions. Unique and compellingly beautiful Read More Now...

Sept 2013 -- Finally take a moment and really design your own dollhouse mini furniture. You can, you know you can. Next make this sweet tiny decorative chair for your 1:12 scale house Read More Now...

Nov 2013 -- Get excited about your mini Christmas theme this year. Pull out all the stops and do adventurous things Read More Now... 

2014

Jan 2014 -- Start with one word and create a new project or masterpiece. Then create this adorable mini bedspread in 1:12 scale Read More Now...

Mar 2014 -- Create a comfortable intimate layout for any room with the use of a tiny fireplace. Then check out the recent project and start Read More Now...

April 2014 -- Paint stencils have their place in dollhouses. Find out where they come in handy. Plus create some of your own Read More Now...

May 2014 -- Continue your study of design with this issue. We delve in and examine different elements to get you started in your own design Read More Now...

Aug 2014 -- Find out more about Home Designer. Up close and personal. Then take a shot at designing your own tiny room. See our master bedroom Read More Now...
---
---
Subscription Details
To get placed on our monthly email list fill in the form above in the right column.
To remove your name from our mailing list, please see instructions at the end of monthly Ezine notification email.
Questions or comments? E-mail us using this convenient form on our Contact Us Page.
Or call us at: 506-457-9512.
---
---

The Toy Shoppe
Visit our Dollhouse Store Online for houses, furnishings, dolls, kits, supplies, books..... for ideas on wares, designs and ready-made goods.
---
---

---
Dear Friend at the Doll House:
As an Amazon Associate we earn from qualifying purchases. So accordingly any link to Amazon opens in a new window on their site and gives us a commission if you buy. In turn it helps earn a small amount toward maintaining this site. Thank you for helping us keep doing what we enjoy.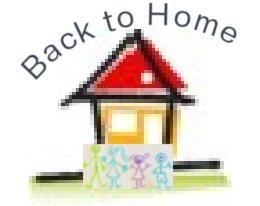 The Minis Zine