Ariella Dollhouse Plan
The Ariella Dollhouse Plan is a modern structural design that beginners or more advanced builders and collectors will want to add to their collection. Have the skills? ... This house is for you ...
The Beginning of your Plan...
The Ariella in 1:12 Scale by DollHouseDesigns.COM
The Ariella Plan - version built by David Yorke, Stevenage, UK
To start with this plan comes with a small page index and a set of detailed specific drawings.
The page index includes items such as:
Plan, 2 types of views


1st & 2nd Floor panels


3rd Floor panel


Pages 4 to 7  wall patterns


Roof panels


Plywood sheet layout

Floor plans + roof wedge detail


Corner construction detail


Assembly sequence


Roof and purlin detail


Stair detail


Window placement
---
Design Tip #5
Take your Design Skills to the next Level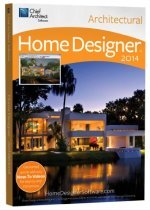 Easy to advance yourself with special software to help. For instance, different rooms on the same floor can have unique floor and ceiling heights, allowing you to create:
Split levels and bi-levels
Sunken living rooms and garages
Cathedral and coffered ceilings
In 3D views, you can adjust the default floor and ceiling height for the entire floor or the floor and ceiling height for an individual room. Quote from Home Designer Help Files.
Small Sampling of Ariella Photos to View
Visually Detailed Instructions for Project Completion
Finished Project Examples
The Ariella
The original design by DollHouseDesigns.COM

The Ariella - built by Rich Major - Pittsburgh, PA

The Ariella - built by Bob Sutton - Tacoma, Washington
The Ariella Dollhouse
About DollHouseDesigns.COM
Provides support to the builders:
Downloading help 
Project saving support 
Material selection ideas 
Building problem solutions
Explore this unique plan today with the link provided here. We just know you will love the detail provided. You will not want to wait to get started. Seeing as it is downloadable you will not have to wait to begin.
All illustrations used with permission from DollHouseDesigns.COM
A three story, six room modern dollhouse with large living room, formal dining room, two bedrooms and bath. Skill/experience level - intermediate.
This dollhouse plan sports abundant illustrations to help in the finishing of your project. Each with complete measurements in 1:12 scale.
We don't know about you but pictures always clarify what something is suppose to look like. Whereas if someone only explains the instructions in text form you usually end up wondering if you got all the details right.
Not so if you see the finished project. Specifically step by step illustrated and detailed as this project is.   
A Project with Definite Character Emerges
The Ariella was the first PlanSet released Quote Jon Lash
Additional Plan Info
Available Plans
Building Material
This dollhouse project has character and imagination. Which is a plus from just simply building a house with three walls. If a project lacks outward character you might as well say it.... It's probably going to be boring. So we like the exterior look of this project. The different degrees of the front make it interesting at first glance. 
All in all a great pattern to envision finishing and getting into the nitty gritty of interior decoration. The fun you will have as you set your imagination free to create this tiny dwelling. How will you style your interior? What furnishing will you choose? 
Plus it comes with a bonus pak of instructions for the following items:
Fireplace
Exterior Brick Chimney
Windows
3 in 1 Shingles
Doors
Window Treatment - Exterior
Handcrafted Trim Ideas
Measurements & Conversions Section 
Also one of the best deals at purchase time as you read your options from DollHouseDesigns.COM is the ability to buy additional designs at half price each. That's right.
When you see that you will immediately want to take the opportunity. All we can say is, you will not be disappointed but rather pleasantly surprised at all the details and designs featured in any pack you acquire.
Buy Ariella Dollhouse Plan w/BonusPac
Specific Features of the Ariella Dollhouse Plan
The Ariella is a modern design featuring:
Three floor design
Chalet style roof
Large living room
Formal dining room
Two Bedrooms
Kitchen
Bathroom
Attic 
Playroom
Split stairway to 2nd floor with landing and return.
PlanSet Details
A project using 3/4, 1/2, and 3/16 (5mm) cabinet grade plywood with both cut and formed dadoes.
Experience Levels
Skill/experience level - intermediate.
For the builder with limited experience
For the scratch builder with moderate woodworking experience
Quote from DollHouseDesigns.COM
Check out Beacon-Candlelite-Wedding.com
My new Candle/Wedding Site
Powered by