Hi,


Merry Christmas and
a Happy New Year
---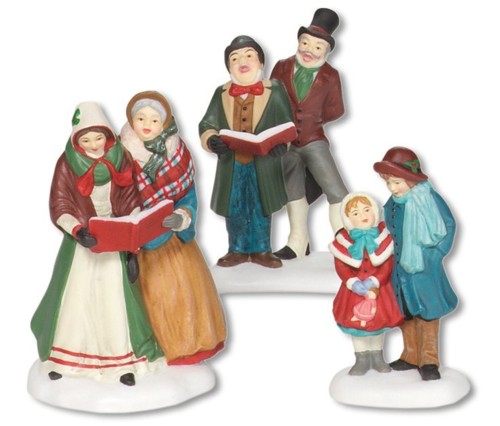 This Holiday feature Collectible Dollhouses
We all love to have something simple to do at Christmas. Your Christmas Village could be that simple display you long for. Something not too complicated yet ever able to be added to. Also if you feel you lack the festive mood try getting creative in minis. It just may make you feel more festive.

Add tiny decorations, a few trees, some lights and low playing music. Of course don't forget the smells of home baking, cinnamon, apple cider, pine trees .. and your there. Come visit At-the-Doll-House.com today for some Christmas Village suggestions.
---
If you are not a member yet and you are receiving this newsletter, sign up to receive your copy here.
---
Thanks so much for subscribing to The Minis Zine. Be sure to hit the Facebook "Like" button on any issue page if you like it. Thanks again!

Have a great day, see you in the New Year and enjoy your Dollhouse EZine.

To Your Success,
(.\_/.)
(='.'=)
(")_(")
Lois Williams lois@at-the-doll-house.com
Smart Guide 2 Doll House Design!
Styled, Built, Designed! Made 4 You!
At-the-Doll-House.com

At The Doll House
New Brunswick, Canada
506-457-9512


Check out our Informative Doll House Blog:
https://www.at-the-doll-house.com/Doll-House-blog.html

Follow Me!
http://twitter.com/athedolhouse
http://www.facebook.com/pages/At-the-Doll-Housecom/147224525319181

P.S. Be sure and check out a great way to obtain the dollhouse plans you desire on the special page featured here.

---
The following links will take you directly to some great topics:
Check out our latest EBiz page for crafters...
Study these free courses online ...
People usually assume that what you get for free has next to nothing for meat included. Not so with these freebies. You will not find this info being given away anywhere else. And yes you can read everything without spending a dime...
(https://www.at-the-doll-house.com/web-design-course.html)
Join our Dollhouse Community it's Easy...
Pull up a miniature chair and relax. You are invited...
Join our dollhouse community and share in our topics provided. We encourage you to share as much as you feel comfortable with. Hope to see you online...
(https://www.at-the-doll-house.com/free-woodworking-plans.html#5thSection)
Our topical reference for each Ezine Issue...
Get comfortable in your miniature chair and start reading past editions... We have always wished that the issues page was more detailed. Now there are more details to help you get around. Hope you enjoy the improvements...
(https://www.at-the-doll-house.com/free-woodworking-plans.html#backissues)