Top FIVE Miniatures
Business Magazines
There are many business magazines in publication today, but few hold our attention like Dollhouse Mags of any variety.

In this brief article we will discuss:
who these publications are intended for
how much each one costs
when they are published
what ideas, concepts, projects and other issues they talk about
where you can find them (i.e. are they online or offline)
and why they are unique in the marketplace



Today's Top Five Dollhouse Magazines
#1. The Dolls' House Magazine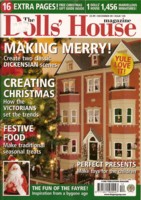 ...Covers numerous topics for collectors as well as novice enthusiasts. They make it interesting for readers as well as collectors.
Readers you say? Why yes readers. These days some of us do not read often. We, on the internet, scan because we are in a hurry usually. But then there are people who simply love reading.
So in this particular magazine there are plenty of articles to simply read and fill your mind with. Plus projects that get the creative easily motivated.
They however do not stop there. They cover an advice column that this writer/enthusiast wishes she had previous issues of.
Craft EBiz Tips
Helpful Articles
Tools of the Trade
Yes they covered what else? ....the assembly of a miniature kit! Oh well if one wants older issues they do provide these as well on their magazine back issues page.
A Part of GMC Publications Magazine:
(both online and offline)
Guild of Master Craftsman Publications Ltd
166 High Street
Lewes
East Sussex
BN7 1XU
United Kingdom
Guild of Master Craftsman Publications Ltd - Online
Prices for its monthly publication are as follows: UK 12 Issues - £43.09.
The Most Striking thing about the Following Zines:
#2. Dolls House World,
#3. Dollhouse Miniatures,
#4. American Miniaturist Mag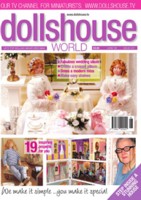 ...Are that they can be read online from anywhere in the world. They are all classified as digital publications. Also, they are all produced by the same publishing company.
Imagine being captivated by your favourite mag and then travelling, say, to a tropical resort with computer-like device in hand and, by the pool, reading your awesome magazine online.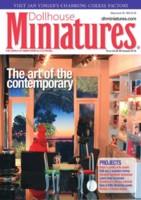 We are becoming so technological in our society where business magazines are concerned. Including in our dollshouse hobbies.... as Amazon's Kindle demonstrates to us everyday. Check out the kindle with this convenient link. Now that's progress!
Here you can try a sampling of these mags for FREE (to do so click on either link below):
So these publications are definitely for the sect of our population on the go, go, go. They contain all the fantastic info we all love as collectors and mini enthusiasts.
Priced at between $20 and $40 for access to their iMag for a year they offer a huge savings where subscriptions are concerned.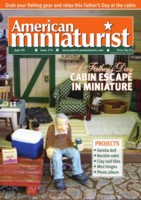 They may be worth a check out for those that are on the go, curious, have never tried anything like it before or for those, like us, that just plain love minis!
Available offline as well from:
UK Office
Unit5E - Park Farm - Chichester Road
Arundel - West Sussex - BN18 0AG
UNITED KINGDOM
(Why are all the great miniature business magazines always seemingly produced out of the UK?)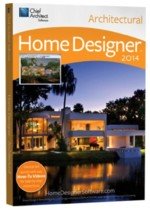 Design Tip #6
How far you go is Entirely up to YOU
Home Designer .. includes a selection of Home Style, Interior and Landscaping template plans, each with different default settings that allow you to begin working in a particular plan style quickly. Quote from Home Designer Help Files. 
#5. Miniature Collector Magazine...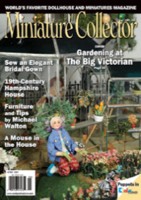 Features major info on what else "miniatures", but they don't stop there. They feature much about the artists and creators of miniatures. With in depth articles about their chosen artists of the month.
Miniature and Collector Shows are listed in the back. Giving a great calendar for each event with the times and places outlined.
Advertised entries in red. So this is simply a great business magazine for collectors as well as dollshouse business entrepreneurs.
It also lists over 50 added resources and websites in the back. These in themselves could be just what you are looking for if you are wanting to seek out a new miniature source.
This publisher also has informative mags such as:
PolymerCAFÉ Magazine
Doll Collector Magazine
Soft Dolls & Animals! Magazine
Scrap & Stamp Arts Magazine
Think like an explorer when viewing even larger design patterns and always be asking yourself, "could I miniaturize that item?"
If so... calculate your measurements, look for the right construction material, plan your mini, set aside construction time and voila... your done. Your Project in Miniature - Complete!
Scott Publications - Online
Scott Publications
30595 Eight Mile
Livonia, MI 48152
Subscription Prices as follows: $39.95 U.S./ 1 yr, 12 issues.
Dear Friend at the Doll House:
As an Amazon Associate we earn from qualifying purchases. So accordingly any link to Amazon opens in a new window on their site and gives us a commission if you buy. In turn it helps earn a small amount toward maintaining this site. Thank you for helping us keep doing what we enjoy.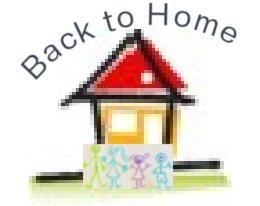 This Page